15 . 05 . 2023
PRODUCT UPDATES
Zero technical requirements - meet Fordata VDR 6.0
15 . 05 . 2023
Along with the new branding, we are changing the entire engine of our VDR, introducing new functions, streamlining existing ones – it has never been so friendly, convenient and fast. See what we have changed.
Laptop, tablet or phone and the internet - now that's all you need to make full use of your VDR
Forget about adding extensions to the browser or installing additional components to securely load and view documents in the VDR. From now on, all you need is a computer or phone and internet access. Literally. It's never been this simple and convenient.
You no longer need to worry when you are inviting employees of large organisations, banks and other financial institutions to the VDR. Now you no longer need the approval of IT departments for additional installations in order for their employees to take full advantage of the VDR. This is a big change eagerly awaited by many of our customers. From now on, it is available to everyone.
For those who prefer working on the mobile version, the change allows documents to be viewed securely on Android and iOS phones, without the need to install external apps.
It's never been this fast
With the renewal of the VDR engine, we have significantly evolved. Most importantly, the time it takes to safely view documents has been reduced. This is particularly noticeable with large file sizes. For example, a document with 17,000 pages weighing 190MB now opens in just 5 seconds!
The automatic creation of a folder structure in the VDR based on an imported Excel file is an indispensable feature of the VDR, used in the initial phase of a transaction. Any administrator will notice the changes we have made in this area. It now takes no more than 10 seconds to automatically create hundreds of folders! Our IT team, at the request of our clients, has also more than doubled the limit of folders that can be automatically created. One click and 2,000 folders are ready for you in the VDR.
In addition, checking files before loading is now much faster. The system will indicate whether files are allowed or not; whether they already exist or not. With these changes, work efficiency is increased.
Fence View & Blur View - Experience a new quality in security
"Fence View" allows users to view only a selected section of a document, while the rest is "behind a fog". This feature adds an extra layer of security as well as privacy. This option is enabled by order of the administrator of the VDR.
"Blur View" – a new dimension of security. Every document displayed in the VDR is automatically blurred by default, making it difficult to inspect its content. Document preview is only possible by clicking anywhere on the document. This option can be disabled upon request by the VDR administrator.
Better control of loaded files
Did you know that when uploading a large bundle of documents on GDrive, for example, you look in vain for a report that shows which files have been uploaded, how much they weigh, which have not been uploaded and why? That's ok, because GDrive is not for M&A transactions where control of information flow is crucial. And in Fordata's VDR you have a full view of loading progress, information on locked or damaged files, and finally a full loading report in an Excel file. From now on, the report will not only be available to administrators immediately after loading, but also later – within the Documents tab. For even more control.
Fordata's VDR has been popular for years among firms and advisers in need of a secure way to share and manage documents during M&A transactions and other business projects. Its user-friendly interface and unrivalled security mechanisms have become Fordata's hallmark. New updates will make it even more attractive to professionals looking for an efficient way to organise Due Diligence online and beyond.
Experienced M&A industry experts will notice changes immediately. The #FORDATAteam is committed to technological development.
To see the new version of VDR FORDATA 6.0 sign up for a free trial for 14 days with no obligation. Don't like testing? Write to us and we will show you the new system live in an online meeting.
#FORDATAteam is for YOU.
For those who are undecided, a free VDR version is available for 14 days with no obligations.
TEST FREE

TEST FREE
Did you like the article?
Share
page opens in new window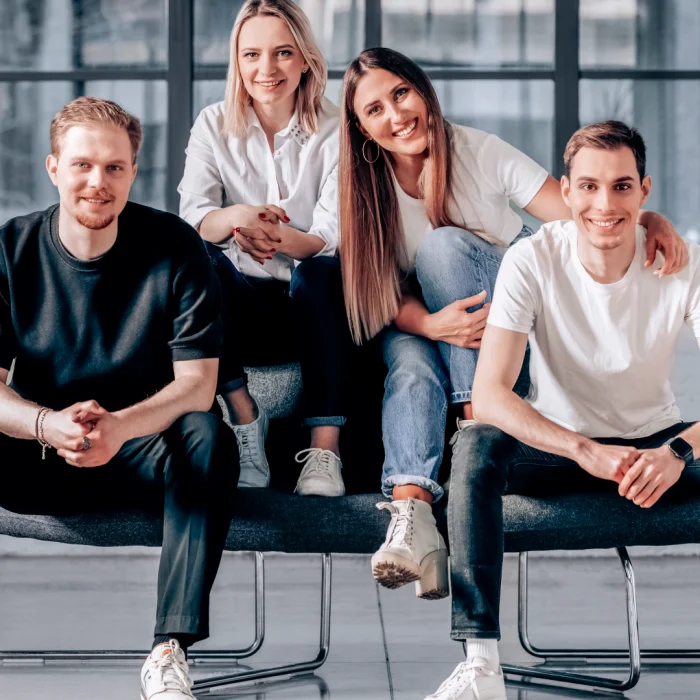 How many heads, so many ideas. That's why each of us contributes to making the content on our blog attractive and valuable for you. Discover a source of knowledge and inspiration for your business with Fordata.
Do you want to exchange knowledge or ask a question?
Write to me :
#FORDATAteam page opens in new window