FORDATA Team is flexible and understands your needs. You can read more about our Customer Service HERE.
We act proactively. We are available 24/7/365. We foster the culture of Information Security. Our core business is to guarantee fast response times, proactive contact and flexibility while managing documents and communication during complex and confidential deals, using our own IT systems based on the Virtual Data Room technology.
FORDATA Virtual Data Room is not only a proprietary web-based application. It is mainly the support that our exceptional Customer Support Team gives our clients. Starting from sharing good practice by doing time-consuming work for a client (e.g. loading documents) to technical support provided by our experts to each FORDATA VDR user 24 hours a day.
We are available and act quickly!
Our team reacts right away: 15 sec – phone, 15 min e-mail
We act proactively
95% cases are being solved immediately
We are available 24/7/365
The processes that we support require this. Our clients often work in the evenings or on weekends, the pace of work is very fast, schedules are tight. System users come from different parts of the world, work in different time zones. In order to provide real support we should be proactive and fully available. We care about it!
We know our clients and we build relationships
We are kind
We value honesty
We work proactively
We have industry knowledge
We believe that the secret of good customer service lies in the ability to build relationships. We attach great importance to creating a pleasant atmosphere of cooperation. In our opinion, the knowledge of the processes realised by our clients is equally significant – understanding of them and speaking the same language makes the whole collaboration more effective.
We listen to our clients
We collect opinions on our system
We are not afraid of receiving feedback regarding work with us
We implement our clients' ideas concerning development of the VDR system
We help our clients
We assist our clients with time-consuming work (e.g. uploading files)
We manage the system for our clients (if they so wish)
We share knowledge
We fix issues and do not leave any matters unresolved
We foster the culture of Information Security
We act in compliance with the ISO 27 001 standard requirements
We give our clients peace of mind
We propagate high information security standards
Did you like the article?
Share
page opens in new window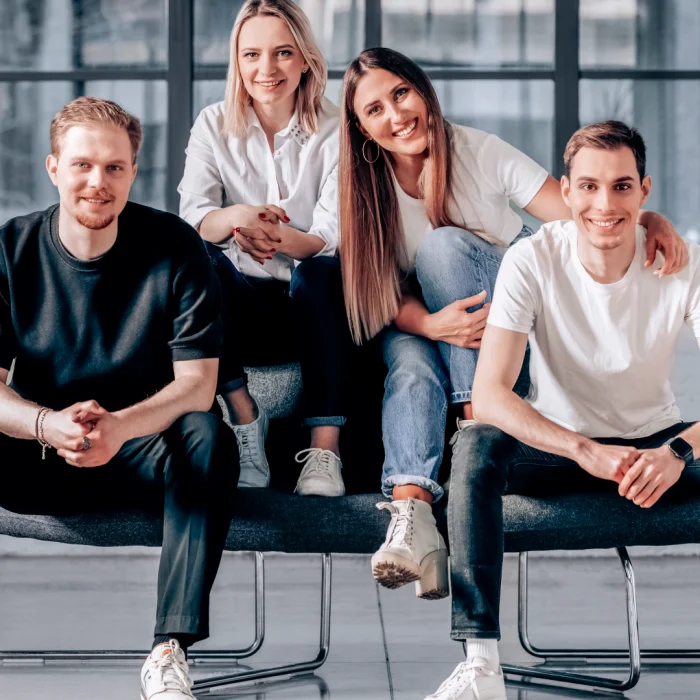 How many heads, so many ideas. That's why each of us contributes to making the content on our blog attractive and valuable for you. Discover a source of knowledge and inspiration for your business with Fordata.
Do you want to exchange knowledge or ask a question?
Write to me :
#FORDATAteam page opens in new window