21 . 07 . 2020
GOOD PRACTICE
Virtual Data Room in Life Sciences - supporting efficiency
21 . 07 . 2020
The Life Science and Healthcare sectors are one of the most regulated industries. They have also been among the most belated when it comes to adopting the digital. The urge for optimization in how pharmaceutical and biotechnological companies conduct research, how they communicate with patients and affiliated parties, and how they interact with regulatory agencies is now rapidly growing. So is the process of applying the innovative digital technologies in their endeavors. What does this process look like? Innovation drives Life Sciences. However, in order to stay competitive, today companies must push forward not only research & development, but all their corporate activities. Companies understand that cutting costs and time, taking new market opportunities, or fully engaging with patients can be achieved only with the aid of digitalization. Performing well with the development and innovation in medicine and biotechnology, organizations, which were not the early adopters of digital technologies, did realize that opportunities digital solutions bring were yet to be fully adopted. What prevented the industry from taking on this approach earlier?
Life Sciences - the shift towards digitalization
According to Greg Reh, Global Life Sciences & Health Care Leader at Deloitte, the Life Science industry usually found it difficult to translate digital tools into practical use. However, the change in the economic landscape has cleared the vision of how they can be used. The stress on optimization of various processes has led to rapid advancement in digitization of life sciences. Efficiency and outcome-orientation have become a driving force. What is more, data has become one of the most important products of biopharmaceutical development, which requires digital means to be processed and shared effectively. All of these aspects are now deeply embedded in corporate strategies, which opened the door for digital transformation.
Therefore, one of the questions a company might want to ask now is what KPI and what goals can be achieved by using certain technology. Without asking the right questions, the potential of digital tools will remain untapped in life sciences. As a Virtual Data Room technology provider, we can see there is a growing need for security in the Life Science sector. Data breaches can have devastating effect in pharma industry and they directly hit about a quarter of companies. Although more than three-quarters of companies in this segment admit that the security risks are growing, according to KPMG, only 30% of them take active in-house countermeasures. This does not mean that external providers fill the remaining 70% gap, at least not entirely. According to the same study, only 64% of companies in this sector used cloud computing in 2017. The space for adaptation is still great. How can Virtual Data Room be utilized in Life Science as a SaaS solution?
Data flow in Life Sciences - the role of Virtual Data Room
Discovery, development, and production of drugs and medical devices is a complex processes in which pharmaceutical and biotechnology companies produce and share enormous amounts of data. The vertical and horizontal flow of information related to R&D, drug registration, auditing or in- and out-licensing procedures between experts, authorities and business partners needs to be strictly regulated. This, however, must fulfill the need for efficiency as well. Medical technology companies aiming to streamline and facilitate the diagnostic pathway of patients usually do not provide data protection tools for drug licensing, implementing effective development programs or facilitating the work of Clinical Advisory Boards. Virtual Data Room is a go-to solution for such processes as it helps take control over the data flow, speeds-up decision making and provides top information security. With its help, biopharmaceutical companies can support several R&D projects simultaneously, make partnering with other companies more convenient, and conclude strategic alliance, licensing, or marketing agreements faster.
Most projects in life sciences will involve dozens of participants: from researchers and medical experts to IT specialists, to sales representatives on just one side. It is important that the data flow between them is as convenient as possible, yet fully controlled. On the other side(s), there may be regulatory agencies, sales departments of drug distributors, patients and other participants. All of these sides can work in different countries around the globe, in different time zones. In such an environment sustainability is hard to keep. Storing, uploading, sharing and updating data via FORDATA Virtual Data Room will be more efficient than using email or non-specialized tools when the project is run. For instance, all participants with appropriate rights set in the VDR can be notified automatically about newly-loaded documents preventing them from working on outdated copies; data can be clearly structured by project, group etc., and the entire communication is strictly monitored. User groups can work on documents from any place online, while the administrator can, for example, choose not to show one group that other user groups involved in the project even exist.
Benefits of Virtual Data Room in Life Sciences
VDR functions minimize the risk of falling classified information into the wrong hands. They enable easy access on mobile devices and desktop, and ensure that every engaged person has access to right data, for the right amount of time, while all activities are constantly reported. On one hand, such a parallel online collaboration allows for less mistakes, less cost, less time spent on completing the project, and on the other – it assures great transparency and control of the project.
The main advantages for biopharmaceutical companies are, among others:
Protection of intellectual property
Cooperation with external bodies, e.g. in drug registration
Signing of licensing agreements (out-licensing, in-licensing)
Managing numerous R&D processes efficiently
Finding new investors and getting medical products to market
Developing biopharmaceutical products with external partners
Find more information on how FORDATA benefits the Life Sciences.Company strategies may assume many other roles for Virtual Data Room. What connects them is the fact that in the time of unparalleled digitalization in the Life Sciences sector managers can easily adapt the VDR software as a platform that links the internal and the external communication and data sharing, as well as a centralized, yet strictly structured and accessed repository for confidential biomedical documentation. Different teams and individuals involved in the project can easily work on documents without even knowing of each other's existence and with remote access to documents from any place. Security, control and convenience provided by VDR are not short-term technological gratifications but integral elements of corporate management, which can be adopted right away.
Did you like the article?
Share
page opens in new window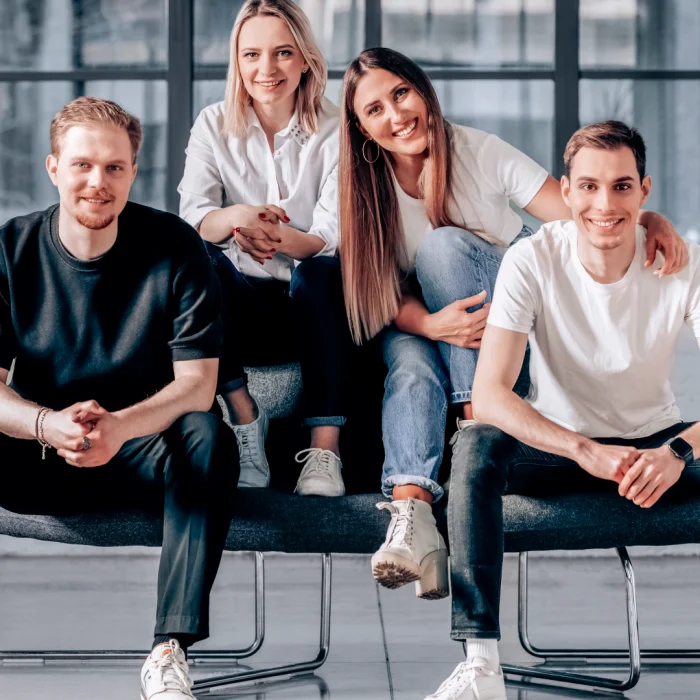 How many heads, so many ideas. That's why each of us contributes to making the content on our blog attractive and valuable for you. Discover a source of knowledge and inspiration for your business with Fordata.
Do you want to exchange knowledge or ask a question?
Write to me :
#FORDATAteam page opens in new window