What will you find
in this article?
MTP Group is the owner of MTP Poznań Expo, the largest trade fair center in Central and Eastern Europe with nearly a hundred years of history (est. 1921). Perfectly located – in the very heart of Poznań, the well-connected fairs attract visitors with their modern formula and industrial exhibition spaces. It is a brand known for generations in many industries.
MTP Group constantly develops their formula and finds new roles for attractive real estate they own and manage. New ideas for development have made the large-area car park located near the main office of the fairs a great investment opportunity. It was this attractive space that was the subject of the tender organized by the MTP Group. The plot of ​​5.5 hectares is directly adjacent to Grunwaldzka Street, one of the main arteries in Poznań, and in its vicinity there are, among others, the Palm House, City Park and old barracks. It is a perfect location for a new residential and service complex.
Both Jeżyce and Grunwald are rapidly developing historic districts that attract visitors with 19th-century architecture and numerous dining and service establishments, as well as greenery. The area is ideal for living and running a business, and the large plot area gives the investor opportunities to create an integral, modern space with an old-fashioned character. The tender closed in September 2020. The buyer of the plot was BPI Real Estate, a company based in Warsaw.
The tender process under full control
Due to the value of the land sold – a plot located in the very center of Poznań on which 19th-century brick barracks are located – MTP Group was looking for a tool that would help ensure control and security of the tender, but also allow investors, including foreign parties, to take part in the tender easily. FORDATA Virtual Data Room system facilitated remote participation in the process from anywhere in the world, allowing 24/7 online access to documents.
"We used the FORDATA system in the process of selling our property. It was over 5 hectares, located in the center of Poznań, intended for residential and service development. VDR made it easier for us to hand over documents to potential investors and ensured a quick form of communication. It was important for us that we could do everything in one system – we didn't have to send separate e-mails, notifications, we only needed one communication tool. "
MTP Group
Tender processes amass thousands, sometimes tens of thousands of document pages and viewing them should be highly convenient for potential investors. VDR gives the administrator the ability to independently share the entire file directories with many users online separately at the same time and structure them clearly. This sped up the entire process.Moreover, FORDATA system allowed access to tender documents only for selected users. In the Virtual Data Room, confidential information remains safe in a closed environment with dedicated 24/7 access, and security is guaranteed at the level of electronic banking. The system works through a browser, so the administrator's initial role is only to invite potential investors to the system, granting them instant access to documents from anywhere in the world – on any device, through a single link.
With the help of reports, MTP Group was also able to track the activity in the system and find out who, when and for how long browsed a given document. Thanks to this, the administrator had full control over the flow of information, and the investors would never learn about the existence of other potential buyers.
"We are very grateful that we could support the tender process organized by the MTP Group. The role of our system was to create such transaction conditions, so that the parties could focus on the negotiations and entrust us with the organizational role and taking care of the security of confidential documents made available in the process. We ensured both full control and convenience of the procedure. "
Dorota from #FORDATAteam
Easy participation in the tender for foreign investors
MTP Group wanted to ensure the comfort of use and easy access to documents for investors from all over the world. FORDATA VDR system does not require installation or API implementation, and access to it is granted through a dedicated link, so that investors did not have to make extra efforts, travel abroad, or even leave their home to have a closer look at the tender data.VDR users can freely analyze shared documents from the office and on mobile via a document viewer app to access data quickly and securely. Collecting data in one central place and easy management of many groups of investors allowed for a faster, safer and more transparent tender with all partners.
"While preparing the property for sale, we were expecting the interest of foreign investors. We also wanted to make communication with potential investors as easy as possible. One thing we found important was that the system gave us full control over what data we share."
MTP Group
Centralized communication using Virtual Data Room
MTP Group used a number of features of the Virtual Data Room system, which streamlined and accelerated the tender procedure for both administrators and the users. In addition to these values, it was crucial for the company to get control over the information provided. In an investment of such high prestige not only safety, but also the comfort of work of all parties was at stake.In order to meet both of these needs, the company used a built-in Q&A module, thanks to which communication with potential investors could be conducted in one place, and the investors could ask questions, communicate with each other within groups and ask, for instance, for access to additional documents when needed. The module enables convenient management of even a large number of queries, and the communication planned in this way has a measurable impact on the project results.
"We are supporters of digitization and we introduce modern solutions to facilitate our work and the work and our partners. We are glad that we met a similar approach on the other side. FORDATA system works flawlessly. It was a great help in the process, especially now, during the pandemic. Thanks to it, the whole tender went smoothly and we had convenient access to documents."
Adam Benicewicz, Development Manager, BPI Real Estate
Did you like the article?
Share
page opens in new window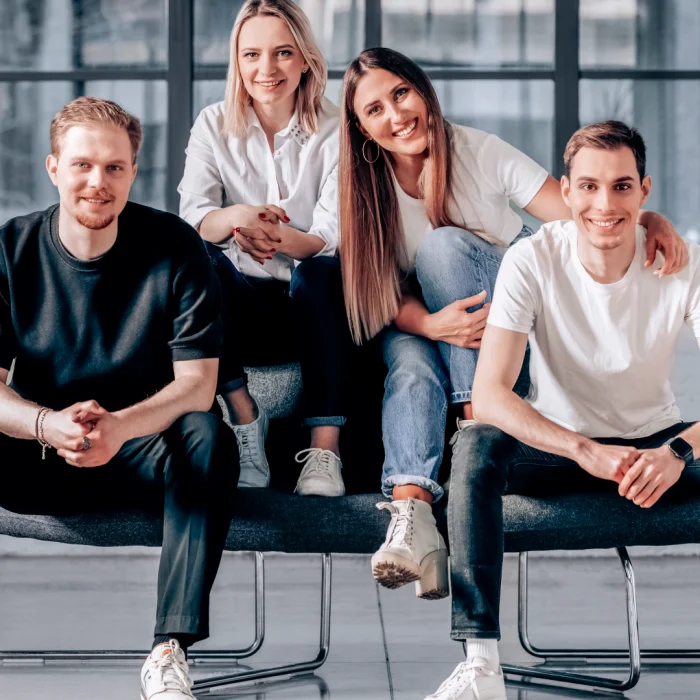 How many heads, so many ideas. That's why each of us contributes to making the content on our blog attractive and valuable for you. Discover a source of knowledge and inspiration for your business with Fordata.
Do you want to exchange knowledge or ask a question?
Write to me :
#FORDATAteam page opens in new window