14 . 05 . 2021
Security
Can Microsoft One Drive or Google Drive replace VDR?
14 . 05 . 2021
There are a lot of filesharing applications, virtual disks and tools for collaboration on documents available on the software market. The advantage of the most popular – those from Google and Microsoft – is undoubtedly the free offer and a high convenience, dictated by the need to support a huge user base. But where there are many customers, there is often less flexibility of the service, as well as the level of individual support. How does Virtual Data Room fare in this list?
As with tools, the goals they serve always come first. And those in the case of online drives can be completely different. Context is crucial – whether we share files privately or in a business environment – as well as the degree of confidentiality of the information contained in a given document, photo or audio file.It is one thing to share your vacation photos with family members and another to share your financial statements or client lists with an investment advisor. The determination of these and other needs will influence software selection.
Google Drive - what is it used for?
Google Drive together with the Gmail service is currently one of the most popular communication solutions, including the corporate. Google has been designed to facilitate the daily work and protect consumers and business: sending mail, schedule tasks, share documents and so on. Thanks to its versatility, among other things, Google gains access to big data, which is used to develop tools such as translator, but above all to build algorithms personalizing advertisements in the service. G-Drive service itself is highly compatible with other Google services – the aforementioned Gmail, which allows you to save larger attachments in the form of a link on Drive; Docs documents or Sheets spreadsheet. Noteworthy is the ability to share and edit documents with other users at the same time and the use of readily available disk space.
The functions offered by Google Drive also include synchronization of files stored on different devices, uploading of many types of files, working offline, scanning documents or converting PDF files to Docs format.
Google Drive as a repository is, in turn, a convenient way to centralize frequently used and shared documents in the cloud, which will be easily accessible to teams both in stationary and remote work. The large storage capacity helps you store image files, movies, as well as other files, presentations and spreadsheets – for example, as part of Google Workspace.
Microsoft OneDrive - what is it used for?
In the Microsoft solution, things are a bit different mainly because it is aimed more at the business user. Hence, the more hybrid model of the tool's operation based on the one hand on the cloud and on the other hand on the user's desktop device, and its lower versatility. As in the case of Google Drive, we can also expect support for other tools from the related environment, i.e. Word, Excel, Power Point and MS e-mail applications. Interestingly, OneDrive can be combined with the free web version of the Office suite, which slightly makes the Microsoft platform resemble what Google offers. OneDrive also offers the ability to sync data for all users, which helps teams to better collaborate on documents. Thus, in the basic sense, both systems work very similarly. In the case of its free version Google Drive, however, significantly exceeds the amount of disk space offered – 15 gigabytes vs 5 gigabytes from Microsoft.
Practice shows – and it is by no means a disadvantage – that these tools do not, however, meet specific business needs that result from good practice in conducting proceedings, e.g. transaction and audit. Therefore, we should not expect from them functions belonging to tools dedicated to specialized processes – after all, they are not meant to serve this purpose.
What is the difference between VDR and popular cloud disks?
Taking into account the perspective of companies, it is worthwhile to re-enter the context of using cloud disks. While Drive and OneDrive can be used as a repository of company documents which are not very sensitive, these systems are not dedicated to confidential processes. First of all, they are not tools built from scratch for the easy and controlled sharing of confidential information online. They are rather used for collaboration in the sense of joint editing of documents, spreadsheets, etc. It is different in the case of the Virtual Data Room tool, which has a number of important features and functions designed for the needs of financial advisors, law firms, company boards and financial entities.
The main difference concerns the security of stored information and amenities. While VDR also works in the SaaS model, it is distinguished from popular cloud tools by advanced functions of traffic supervision in the Data Room and features allowing, for example, to speed up the entire procedure.
In the case of the FORDATA VDR system, they include, among others:
Transparent structure of folders and files with the possibility of granting / limiting access with one click
Activity reports (e.g. information about who, when and for how long opened a given file)
Information about when users logged in to the system and how long they were online
Built-in watermarks
Print screen lock
Granting permissions at the file loading level
Built-in antivirus
Blocking access to files for a specified period
No access to anyone who has a link (without logging in)
Individual project manager
Find about more options of the FORDATA systemBoth Google Drive and Microsoft OneDrive have access to the content of each document stored on their servers. Although this does not mean that they must infringe the privacy of users, still the awareness of the fact data may be processed, for example for marketing purposes, is not an ideal situation from the point of view of best confidentiality practices.
Security and improved company image with VDR
In the Virtual Data Room system, data is not processed in any way, except for the processes used to make it available to authorized persons. This is of great importance for all types of highly confidential information, e.g. intellectual property, strategic company plans, financial statements, investments, etc. The VDR system is used by banks, insurers, state institutions and the largest companies because it is the most highly regulated digital environment for sharing information.Google Drive and Microsoft OneDrive are popular and safe solutions for both private and business use. However, in the case of processes that require special control over the information provided, they will not do the job. When we are not sure whether the document repository used by the company, containing, for example, contracts and personal data of customers, meets all security requirements, choosing a VDR ensures that the highest security measures will be used. This will help protect your business from the possible consequences of data privacy breaches – but most of all, it will give owners peace of mind. We write more about how to use the Virtual Data Room system as a repository in the article What is electronic data repository?
Did you like the article?
Share
page opens in new window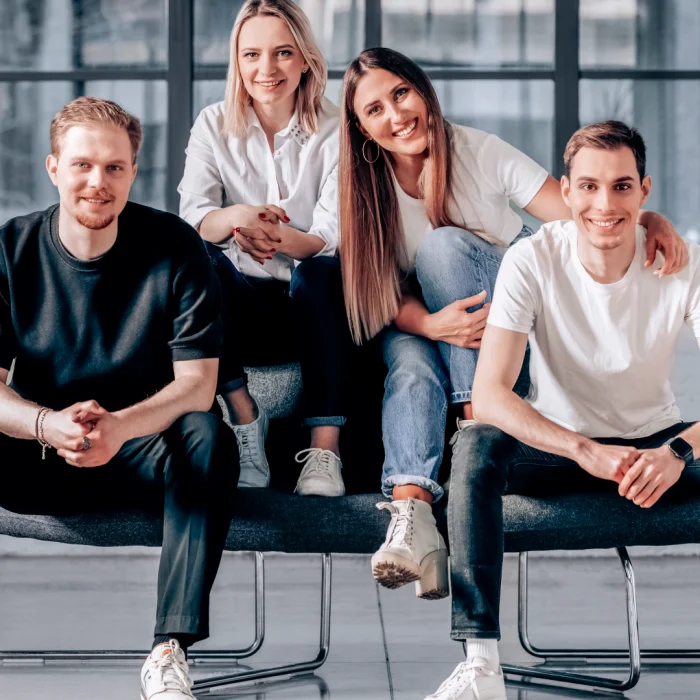 How many heads, so many ideas. That's why each of us contributes to making the content on our blog attractive and valuable for you. Discover a source of knowledge and inspiration for your business with Fordata.
Do you want to exchange knowledge or ask a question?
Write to me :
#FORDATAteam page opens in new window