01 . 06 . 2021
AWARDS
FORDATA among the Top10 Polish FinTechs by MyCompany Polska
01 . 06 . 2021
In terms of development and adaptation of fintechs, Poland is currently among the most dynamic markets in Europe. Local projects reflect global trends and shape the technological landscape of the financial world more and more boldly. Therefore, we are all the more pleased to find ourselves among the Top 10 Polish fintechs selected by MyCompanyPolska. Who is co-creating this trend together with FORDATA?
The article was originally published by MyCompanyPolska. The link to the original text can be found on the service's website.
TOP 10 Polish fintechs: FORDATA
The company was founded in 2009. – Since then, our core activity has remained practically the same. We are a provider of Virtual Data Room, a system offered in the SaaS model, which is mainly used in mergers and acquisitions – explains Aleksandra Prusator, Sales & Marketing Director at FORDATA. VDR is used for controlled and secure sharing of sensitive documents with investors, advisors or business partners in processes where confidential information is transferred outside the company and must be specially protected.
From the very beginning, the idea of ​​corporate social responsibility was of particular importance to the company. In January this year, FORDATA was awarded a bronze medal by Stevie Awards for exceptional handling of challenges in the pandemic reality. The VDR provider not only increased employment and offered free service to companies, but also organized a fundraiser for hospitals.
FORDATA is more and more recognized on foreign markets, and in the coming months it will focus on business development on the Baltics' market: in Lithuania, Latvia, Estonia and the Scandinavian countries, mainly Sweden. – We are also developing new security mechanisms, which we plan to deliver to clients by the end of May. Moreover, together with our partner from the Netherlands, we are running an AI project – sums up Aleksandra Prusator.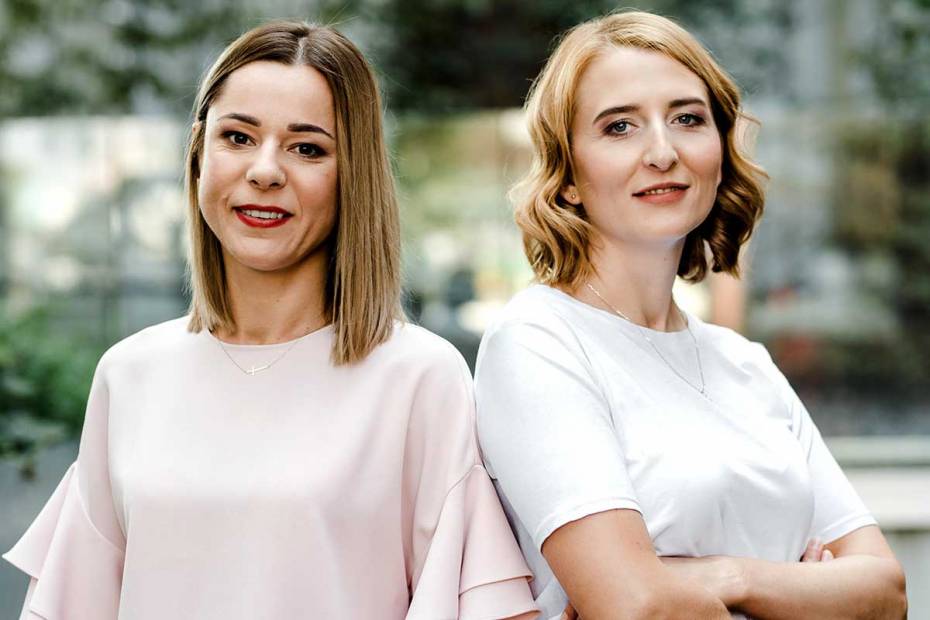 TOP 10 Polish fintechs: Fincastly
Fincastly is a tool that helps entrepreneurs make decisions based on the company's financial data. The application aggregates data, including the most popular Polish invoicing and invoice scanning software, providing the entrepreneurs with key metrics about their business. Thanks to the possibility of planning budgets and easy tracking of their implementation, the entrepreneur is able to quickly spot deviations and optimize financial flows in the company. – As part of the blog and weekly webinars, we explain financial issues in an accessible way and show how the knowledge of specific indicators can affect the real development of business – says Bartłomiej Glac, CEO of Fincastly.
TOP 10 Polish fintechs: Carsmile
Carsmile is a startup offering subscription car purchases via the Internet (and soon also motorcycles, vans and even food trucks) and leasing. The platform has been operating since 2018, and has been part of the international OLX Group for several months. Almost 4,000 new cars have been sold with Carsmile, of which almost a half were sold last year. Its clients are mainly small businesses and private individuals. The creators boast that their algorithm calculates the installment for a car 300,000 times a day on average. If employees were to do it, 2.5 thousand well-trained people would be needed. – We managed to convince Poles that cars can be bought online very conveniently and quickly. You do not need to visit showrooms for this purpose – says Łukasz Domański, CEO of Carsmile.
TOP 10 Polish fintechs: Symmetrical
Symmetrical is a Polish-British fintech whose mission is to help employees regain control over their personal finances. How? By providing them with access to already earned funds, regardless of the salary, as well as a package of additional payroll benefits that educate and allow you to manage your money wisely. – We are in such a place that we no longer sell the service directly to companies, but rather to platforms and software suppliers who can connect our solution with a few lines of code – explains Piotr Smoleń, CEO of Symmetrical.
TOP 10 Polish fintechs: Digital Fingerprints
The solution offered by the startup ensures protection of resources and accounts of Internet users – it is possible thanks to mechanisms based on behavioral biometrics. This year, the company has set itself two basic goals. The first is the research on a solution for mobile devices, because – as Digital Fingerprints representatives argue – the use of various types of mobile applications is already commonplace. The second goal is to extend these mechanisms to new branches of the economy. The startup has just started advanced talks regarding the application of solutions in public administration.
TOP 10 Polish fintechs: Autenti
Autenti is a platform for authorizing documents and concluding contracts on the Internet. The entity has already won many industry awards and has established cooperation with the largest financial institutions in Poland and around the world – both banks and various types of payment platforms. A legally binding document can be signed from anywhere – on the way to work, on vacation, on a business trip – on a smartphone, tablet or laptop. We gain not only convenience, but also care for the environment, which is emphasized by those who use the company's services.
TOP 10 Polish fintechs: Billtech
BillTech – according to its creators – is a payment ecosystem connecting customers, service providers and banks. The company won last year's edition of the UPC Polska Think Big program in the Think Digital category, the main partner of which was UPC Biznes. In a nutshell – thanks to BillTech, you can download invoices and bills from hundreds of suppliers, and then pay for them with one click. – We wanted to automate the tedious and repetitive process of paying bills. We found that the constantly changing world of banking gives the opportunity to implement completely new payment solutions – explains Jędrzej Małolepszy, CO-Founder of BillTech Group.
TOP 10 Polish fintechs: Nethone
Nethone specializes in cybersecurity and preventing payment frauds in online channels, incl. related to the use of credit and debit cards or taking over access to bank accounts. – We prevent unauthorized persons from making transactions in the constantly growing remote channel – explains Hubert Rachwalski, CEO of Nethone. The first idea for the company appeared in 2016. The creators wanted to better understand online users. – Over time, it turned out that the understanding of the Internet user is such an abstract concept that a hypothesis was made that a precisely defined goal may be to recognize those users whose intentions are not consistent with the operators of a given internet platform – adds Rachwalski.
TOP 10 Polish fintechs: Digital Teammates
Digital Teammates is not a fintech in the literal sense of the word, but it helps many financial institutions in their digital transformation. The founders of the startup call themselves "robot shepherds". They provide robots that relieve people in the most mechanical activities associated with office work.
Technically speaking, robots from Digital Teammates are computer programs, but they practically cover the duties that a human would have to perform. How are robots invented? – In order for them to have something to do, you need to understand what is repetitive in today's office work. When it comes to lending institutions, it can be an analysis of the financial situation of a potential borrower – says Mariusz Pultyn, CTO Digital Teammates. The startup was established in October 2017, and mBank became the first major client. The creators also employ people not related to IT to work on the robots. However. The customers themselves see many advantages of solutions from Digital Teammates.
TOP 10 Polish fintechs: Coinfirm
Coinfirm is a Polish-British fintech securing cryptocurrency transactions against money laundering and terrorism financing. The company creates software that uses blockchain, big data and machine learning to solve problems in AML areas. Coinfirm cooperates with, among others, PKO Bank Polski, LINK4 and National Clearing House, and in July last year obtained EUR 2 million from the Middlegame Ventures fund.
Did you like the article?
Share
page opens in new window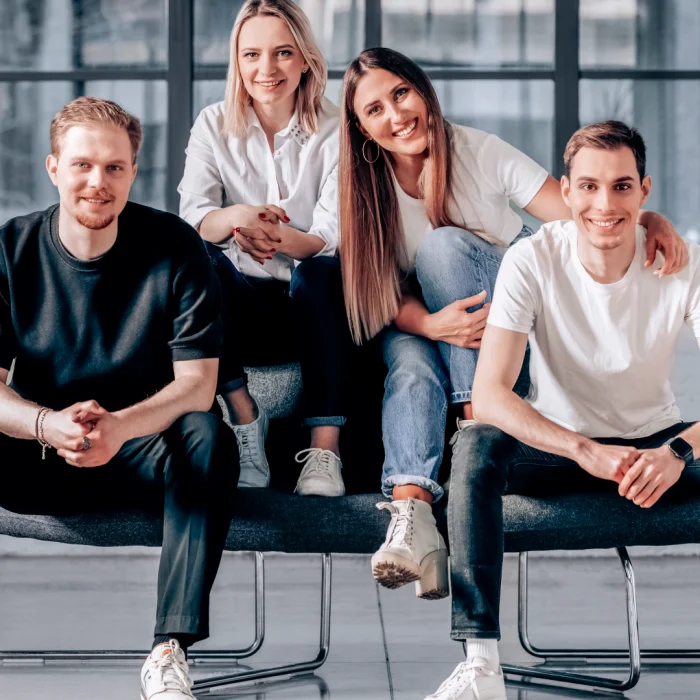 How many heads, so many ideas. That's why each of us contributes to making the content on our blog attractive and valuable for you. Discover a source of knowledge and inspiration for your business with Fordata.
Do you want to exchange knowledge or ask a question?
Write to me :
#FORDATAteam page opens in new window