What will you find
in this article?
Speed is at a premium in M&A processes. This is why over the last year we have improved many system functions to maximize its time efficiency. It's part of our philosophy, thanks to which we can provide our clients with the highest comfort of use, so they can focus on what is most important to them.
Transactional practice shows that in addition to great security level that Virtual Data Room systems provide, it is short deal management time that is one of the most important factors users expect from the software. Speed of system operation can have a significant impact on the success of the deal – after all, less time needed to do it means less work and lower costs. Furthermore, faster data transfer and greater intuitiveness allow for a more efficient information flow and faster decision to buy or sell, which has tangible benefits. FORDATA VDR offers great opportunities in all these areas.
At FORDATA, we understand the motivations of all parties of the deal, which is why we approach the issue of speed comprehensively. Speed is not only the efficient loading and viewing of documents, which we take care for writing the highest quality code. It also includes a properly selected set of system functions, intuitive design and the work of the entire FORDATA team – from IT, through Sales, to Customer Service department. Speed is simply peace of mind that we give our clients in every area of the service. We also strive to promote good business practices. The effect? Full concentration on providing the most efficient technological solutions and optimally supporting customer activities. See how we do it!
FORDATA VDR - the fastest handling of M&A deals, due diligence and audits
FORDATA takes care of our customers' comfort at every turn. Last year, we finished refreshing user interface to make it even more readable and useful. Our IT team focuses not only on the visual layer, but also on improving system performance and providing the best functionalities. As part of the optimization work we have significantly shortened the loading time of files and folders. We have also introduced changes in the mechanism of applying the watermark to documents and methods for better management of IT resources. Thanks to this, the time of opening documents, especially those larger than 50MB, has been radically shortened. You will find out more about all introduced changes on the website "New version of the FORDATA system".
We also know that participation in the deal process must be equally convenient for the invited external partners, for whom easy access to documentation is crucial. We focused on further improvements of bulk saving, thanks to which the process of downloading data from VDR has become faster and more comfortable for every user.
We would like each and every comment from our users to be backed by a successfull due diligence, audits or real estate sale. Our goal is to develop the VDR tool that brings measurable transactional benefits – the fastest there is. Our clients appreciate it.
The VDR system is an excellent tool supporting business processes that require confidentiality. One of the key values of the FORDATA VDR system is to support customers with training and technical support.
Openness to customer needs and the highest level of customer service are the qualities that definitely distinguish the company on the market. With complete conviction we can recommend the company as a reliable partner for cooperation.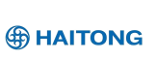 Extended functionalities and capacities of the system accelerate realization of the process. Special attention should be given to customer service consultants, who were helpful at every stage of the project.
See, how fast is our VDR!
01. Loading 1 GB of data – up to 7 minutes!*
7-45 minutes – depending on the speed of the user's internet connection
and the number of files in a 1 GB package.
02. Bulk-Save 1 GB of data – up to 5 minutes!*
5-20min – depending on the speed of the user's internet connection
and the number of files in a 1GB package
03. System operation time reduction – up to 2500%!*
*for selected functions
Check, how we work!
01. Creating a VDR instance – 15 minutes
Average time of competition – 24h
02. Receiving a phone – 15 seconds
03. Email response – 15 minutes
We know that our system runs fast. But speed also means process support. Our philosophy assumes shortening duration of every aspect of working with VDR. Customers will get help instantly – we receive calls in 15 seconds, and answering emails takes up to 15 minutes.
We are also distinguished by the time we need to deploy a VDR instance – it takes up to just 15 minutes, while in the industry there are even 24-hour and 48-hour time limits offered. We learned it over the years of customer-oriented business practice. Within ten years of operating in the industry, we have developed a reliable help system that solves most queries right away and works proactively to protect users from unwanted situations. In addition, in the BASIC and PRO version of the FORDATA system, we will take over all the matters related to loading data into the data room, and we will manage the system in accordance with the customer's expectations.
Get to know our philosophy of speed!
On request, we can become an additional member of Client's Team and take care of the most time-consuming tasks – loading documents and managing the data room
We share good practices, so that the customer can quickly learn the system
We proactively monitor users' operations and on spotting a potential problem, we will react before it can develop
A quickly completed due diligence or audit is every entrepreneur's dream. We face this challenge by developing a VDR platform which is not only a safe place to store data, but it also enables faster work of many participants. That is why we are constantly improving our system to meet the needs of our customers. We want to be the fastest system in the industry, thus we respond adequately to the market and technological situation. We are constantly working on new features that will accelerate subsequent operations in FORDATA VDR even more. This includes, among other things, the ability to create folder structures from an Excel file, loading files directly via the browser, further optimization to increase performance while granting permissions, sorting or searching files, and creation of a dedicated mobile application, so that access to data is always available. In a nutshell – we are on full throthle!
Did you like the article?
Share
page opens in new window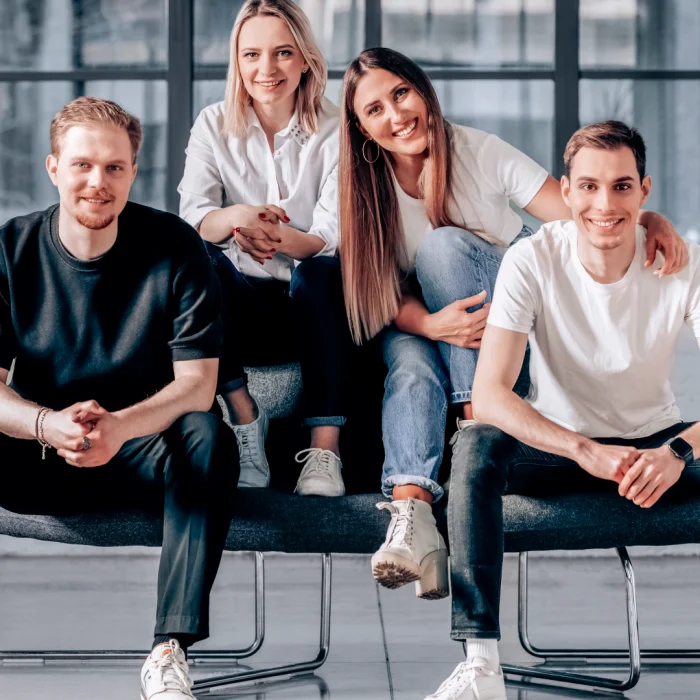 How many heads, so many ideas. That's why each of us contributes to making the content on our blog attractive and valuable for you. Discover a source of knowledge and inspiration for your business with Fordata.
Do you want to exchange knowledge or ask a question?
Write to me :
#FORDATAteam page opens in new window