15 . 06 . 2022
Good practice
Venture Capital and Private Equity - the differences between the funds
15 . 06 . 2022
Enterprises often do not have adequate resources for development or do not want to allocate cash reserves to finance potentially risky investments. In the case of non-public entities, the solution might come from Private Equity and Venture Capital funds. What is PE/VC financing and what are the biggest differences between these two types of funds?
Private Equity and Venture Capital Investments - an alternative for high-flyers
Private Equity and Venture Capital investments are oriented towards mid- and long-term profit. In both cases, the investor – that is, the fund and its clients – will try to maximize the value of the company to which they grant capital, most often becoming its significant shareholder, until the exit from the investment. On the other hand, company owners can count on multidimensional support in managing their enterprise by the fund throughout the period of cooperation for mutual interest.
PE/VC funds, unlike the financing forms of various types of credit, do not burden the company with debt repayment, which is one of their main advantages. In addition, they provide owners and teams with greater independence than industry acquisitions. However, it is almost exclusively companies with very good prospects in a few-years perspective that can count on their interest, so this offer is not for everyone.
The main differences between venture capital and private equity funds include the adopted strategy, the assumed profit realization date, the type of investments made, and above all – the degree of their risk.
What are the characteristics of Private Equity investments?
Private Equity funds invest their own capital (or that of their clients) in private companies with a well-established position on the market. These companies should have a proven business model that enables them to generate constant, long-term income. The addressees of this type of financing are usually companies looking for funds for further development, planning to expand into new markets, intending to transform part or all of the enterprise as part of a new strategy, introduce a new product or technology, or make acquisitions. Although this is not a rule and each PE project is strategized individually, these are usually low-risk investments, and their duration is medium and long (3-7 years). Under the agreement, the investor takes up a significant stake in the company, gradually increasing its value – which is allowed by the substantial inflow of capital – to cash in the shares at a higher price on exit.
Due to the lower expected risk of investment failure or a negative change in external factors, the rate of return on the sale of shares is moderate compared to Venture Capital investments and is usually 20-25%.
What are Venture Capital investments characterized by?
Private Equity and Venture Capital are two sides of the same coin – VC funds are, in fact, part of the Private Equity area. Private capital is also invested here, although the fund's offer is directed in particular to young companies and startups that are just about to test their product or service. VC funds are characterized by the fact that they usually look for unique and innovative projects, not yet verified by the market. In this case, the goal of financing is to maximize the value of the company in the long term (5+ years). Contrary to classic projects from the PE segment, Venture Capital investments are burdened with an increased risk of failure, which is directly related to the innovative nature of the undertaking.
Although companies trying to acquire a VC investor are most often in the start-up phase, the people behind them often already have successes in a given industry and experience that allows them to introduce innovations to the market. The experience of startup owners and the entire team is one of the most important factors on which VC funds base their decision to enter with capital.
Importantly, it is precisely because of the innovativeness at place that the confidentiality of the project assumptions and its business plan becomes as crucial as financing. Due to the safety of the project, but also for image-related reasons, startup owners more and more often decide to send pitch decks with the help of the VDR tool. How FORDATA supports startups in the process of acquiring an investor, you will learn more on our website about private funds.
According to McKinsey, innovation is, as pointed out by many leaders, a hope by which the next phase of their companies' growth in the post-pandemic era can be obtained. It's no secret that innovative solutions are associated with the possibility of high profit. The Private Equity and Venture Capital market offers a chance to safely verify their profitability. VC funds, however, most often choose "proven" industries that have a high chance of success – currently, especially in the TMT area.
Differences between Private Equity and Venture Capital
Let's summarize the main differences between both types of fundraising. Please note that they are not limited to financing only the projects that display features listed below. Each project is considered individually. However, we can set a typical framework for both types of funds, namely:
Private Equity
investing in developed companies
reduced investment risk
medium and long-term development period of the company in the portfolio (3-5 years)
moderate rate of return
interest in the potential of an established company
focus on continuation development and expansion
Venture Capital
investing in young companies and startups
increased investment risk
long term development of the company in the portfolio (5+ years)
high rate of return
interest in the company's potential without an established position
focus on uniqueness and innovation
According to Invest Europe, Private Equity funds have invested in Europe in the first half of 2021, more than EUR 57 billion, which set a record in terms of volume at that time, even despite the pandemic. In an article prepared for FORDATA,Harmeet Dhiman, the PE/VC expert at RocSearch Ltd., writes about 6298 transactions carried out globally in the same period, with a total value of over USD 500 billion. There is still a lot of money for equity investments, and despite the geopolitical uncertainty, the PE/VC market is still one of the motors enabling financing for private business.
Did you like the article?
Share
page opens in new window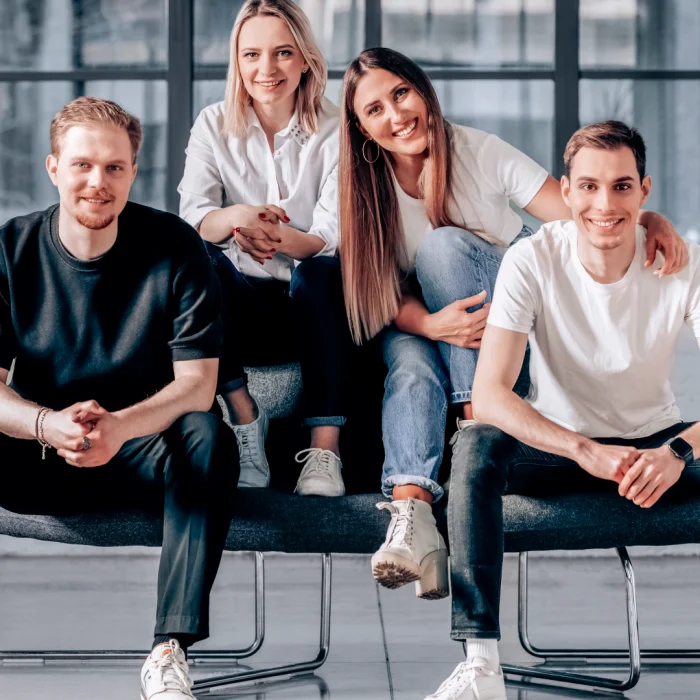 How many heads, so many ideas. That's why each of us contributes to making the content on our blog attractive and valuable for you. Discover a source of knowledge and inspiration for your business with Fordata.
Do you want to exchange knowledge or ask a question?
Write to me :
#FORDATAteam page opens in new window