What will you find
in this article?
Even today, FTP server is a popular method of transferring files. With its help, we can quickly share virtually any type of data. But using it is full of restrictions and risks. See why for business purposes it is better to choose an alternative in the form of virtual data room.
FTP is a File Transfer Protocol created in the 70s by Abhay Bhushan, an MIT student, and is one of the most popular types of client-server communication protocols to this day. The principle of its operation is simple: the client who is the active side of the connection, sends instructions to the server, while the server, which is the passive side, receives these instructions and processes them accordingly. This enables users to access services or network resources from the server. Thanks to this we can browse websites, download files or check e-mail. In theory, there seems to be no simpler file sharing solution. A company can create its own server and use it to share data with its clients. In practice, however, this solution is neither cost-effective nor – unlike VDR – convenient.
Limitations and disadvantages of FTP servers
Over the fifty years of its existence, the FTP protocol not only hasn't lost its popularity, but even got an encrypted version (FTPS), which ensures adequate data security. Still, this solution is not considered the best-choice product when it comes to everyday office or business use. Apart from the fact that setup and maintenance of such a server means IT and time costs, it will never provide data sharing control at the VDR level. To achieve a similar standard, the IT team designing the server would be required to have a specialized knowledge. They would need to implement additional systems, supervise security, know how unix permissions work, know UX principles and other areas of network communication too. A system designed in this way might meet certain needs of the company, but it will never be complete enough to be successfully used by external users.
VDR as a solution specifically designed to enable secure and, above all, convenient exchange of confidential information and files among non-IT users has a significant advantage here. Of course, the FTP server can support business operations when used to share insensitive data, especially in large volumes. It will play its role as an archive of while sharing files within a given department. However, the structure of such a system will be "technical" and often difficult or even impossible to run by a regular user. For this reason, the data room, which is a dedicated tool designed in accordance with UX principles, will do its job better than an FTP server.
The main differences between FTP and VDR
Once again, it is worth emphasizing that user comfort and security of confidential data are the most important values ​​that a file-sharing application should have. In the table below we list the main advantages of VDR, which are of key importance to the end user:
1. Virtual Data Room is easily implemented
Setting up an FTP server will require a specialist knowledge. This costs time and requires additional work of IT team. VDR can be set up in 15 minutes, it can be used by any user and does not even require installation.
2. Security level of FTP servers depends on IT level
If you need to be sure that your company documents are really safe on FTP server, you need a good IT team. With VDR you don't risk security as your data is protected on electronic banking level in compliance with GDPR and shared using EV SSL 256 bit- encryption.
3. Data rooms have many more functions than FTP servers​
FTP servers allow basic data transfer. VDR, conversely, allows numerous operations on files, such as granting rights to selected files, read-only mode and watermarks on documents, user activity reports, advanced document search and more.
4. The interface of VDR application is intuitive
FTP servers usually lack any type of interface. You basically open a folder and copy/paste files. Upgrade might require the implementation of additional programs. In data rooms, the interface is designed to serve the features, is intuitive and tested by users, and it noticeably speeds up their work with handy file operation tools.
Why VDR is a good alternative to FTP server
VDR is able to replace the FTP server in every functional and technical aspect. Entrepreneurs can easily and quickly share any type of file both inside and outside the company. For the sake of time and comfort of the client, it is worth using a tool that has a friendly interface and will provide peace of mind to the user. The FTP server, which is a rather crude solution in the light of current UX standards, without additional IT workloads, also does not pay off for image-building reasons. What's more, VDR has a customer service department that is able to solve most users' problems immediately. At this point, we encourage you to read our article "Virtual Data Room: Everything you need to know" and check our FORDATA VDR offer. You will learn in detail about all the advantages of our system over inflexible FTP solutions.
Did you like the article?
Share
page opens in new window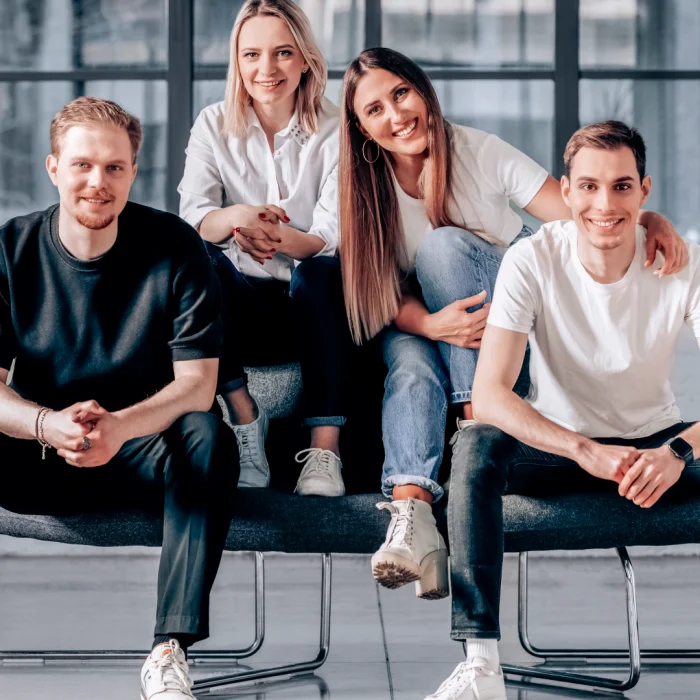 How many heads, so many ideas. That's why each of us contributes to making the content on our blog attractive and valuable for you. Discover a source of knowledge and inspiration for your business with Fordata.
Do you want to exchange knowledge or ask a question?
Write to me :
#FORDATAteam page opens in new window