06 . 06 . 2023
Energy
Energy industry 2023: Virtual Data Room in M&A transactions
06 . 06 . 2023
The energy industry in Poland and Central-Eastern Europe is undergoing rapid changes. Investments in renewable energy sources are forcing companies to seek innovative technological solutions and new business models.
However, it's not just energy generation that requires IT support. There are already tools available that also accelerate business transformations, including M&A transactions. One such tool is the Virtual Data Room. What is it, and how can it help facilitate mergers and acquisitions?
Energy industry - statistics 2023
Due to the development of renewable energy sources and their immense potential, the energy industry in Poland and Central-Eastern Europe is growing rapidly. Let's take a look at some statistics:
It is estimated that by 2030, 50% of Poland's energy demand will be met from renewable sources. Offshore and onshore wind farms, hydrogen power plants, and photovoltaics will play a significant role in this regard. In 2023, there are no longer any technological barriers that could hinder this trend.
According to Poland's Energy Policy until 2040, renewable energy will cover up to 73% of the country's energy demand.
Poland also attracts foreign investments. For example, companies like Industriens Pension and Better Energy plan to invest over 800 million euros in photovoltaics in Poland, Denmark, and Sweden. This will lead to the creation of 15 solar parks by the end of 2024, supplying green energy to Northern Europe.
The industry is also developing on a European scale. Estonian energy company Eesti Energia signed an agreement with Aquil Clean Energy for the purchase of 1.8 TWh of energy (PPA). The energy will be produced in Lithuania due to favorable geographical conditions for wind power plant construction.
The above statistics illustrate the many changes in the industry, which constantly seeks new technological solutions. According to the European Heat Pump Association (EHPA), the development of air-to-water technology, digitization, and hybrid solutions will play a significant role in the future of the energy sector.
Mergers and Acquisitions in the Energy Industry
Due to the dynamic growth of the energy industry, more and more companies are seeking ways to adapt to changing business conditions and develop new market strategies. As a result, there is an increase in M&A transactions. Although in 2022 there was a 20% decrease in M&A deals due to uncertain economic conditions, rising energy prices, inflation, high interest rates, and the Russian invasion of Ukraine, the number and value of transactions remain high.
According to the CMS CEE 2023 report, the energy industry ranks fourth in terms of the number of M&A transactions in Central-Eastern Europe, with a total value of 32.93 billion euros. Interestingly, Poland leads the way with 250 transactions worth a total of 15.97 billion euros. The next strongest market is Croatia, with significantly lower results – 3.16 billion euros and 80 transactions. Some of the key M&A transactions in the industry include the merger of PKN Orlen-PGNiG, Czech company CPI acquiring 25% of shares in Austrian company Immofinanz, and Polish group PGE acquiring PKP Energetyka for 1.3 billion euros.
IT Solutions for the Energy Industry
With the development of the renewable energy sector, digitalization and modernization of the entire industry are becoming necessary. In order to effectively stabilize the newly established energy network and optimize energy production, distribution, and utilization, companies must adopt modern IT solutions. The most commonly used technologies include Blockchain, Big Data, and IoT. With their help, it is possible to integrate distributed renewable energy sources into virtual power plants, which can be continuously monitored.
However, not only the development of IT solutions related to renewable energy sources requires support. There are also solutions that support business transformations, including M&A transactions. One of them is the Virtual Data Room.
Virtual Data Room in M&A
What is Virtual Data Room technology and how does it support companies in M&A transactions?
A Virtual Data Room is a technology primarily used in mergers and acquisitions transactions. It is utilized by companies from various sectors, including the energy industry. It is an electronic repository for storing and processing confidential information and securely sharing its contents with other parties. This tool accelerates the document flow and, consequently, the completion of transactions.
As more and more companies abandon traditional offices and paper-based document storage, the availability of such solutions becomes crucial and a significant element of digital transformation.
VDR in Due Diligence
How exactly does a Virtual Data Room support mergers and acquisitions transactions? A key stage of the M&A process is granting investors access to company documentation to enable them to assess profitability and risk, known as Due Diligence.
This process can be conducted traditionally, for example, at the company's premises. However, it involves logistical challenges. It requires, among other things, preparing rooms where advisors can analyze documents and their travel to the designated location, often distant from their regular workplace. Additionally, the undertaking must be organized in a way that prevents different investors from meeting, which means they will have to come and conduct their activities at different times. There is also a risk of employees becoming aware of the planned transaction or documents being leaked.
Advantages of Virtual Data Room
Virtual Data Room (VDR) offers several advantages that can effectively protect a company from the mentioned situations. What are the benefits of using a Virtual Data Room?
Security
The VDR system allows for effective document protection and prevents unauthorized access by individuals and entities. The VDR environment is encrypted using algorithms employed in electronic banking (EV SSL), and access to information is strictly monitored by the administrator, who controls who can view the data and to what extent.
Due Diligence online
With VDR, the entire Due Diligence process can be conducted fully online, eliminating the need for investors to travel to the company's headquarters. The solution provides access to information from anywhere in the world at any time, enabling remote work on documents.
Confidentiality
Due to the ability to work remotely and the detailed control over access, investors will not become aware of each other's presence. Using VDR also eliminates the need to prepare physical spaces and disrupt company operations. The entire process takes place online, and each advisor can work from their own office.
Improved Communication and Negotiation
Advanced reports provided by the VDR system will give you deep insights into the investors' intentions, allowing you to prepare for Q&A sessions. This significantly facilitates communication and helps manage the numerous questions from the other side of the transaction.
Compliance
By utilizing VDR services provided by an experienced partner, you gain assurance of compliance with the requirements of regulatory bodies such as the Polish Financial Supervision Authority (KNF), the General Data Protection Regulation (GDPR), and Polish regulations.
No Hardware Requirements
Since VDR is delivered as a service, it only requires access to a computer and an internet connection. The provider takes care of purchasing the necessary equipment and maintaining the infrastructure required to operate the system.
To learn more about the benefits and applications of VDR technology, read our article: "What is a Virtual Data Room: Everything You Need to Know."
Summary
If you value improving the security of transactions in the energy sector, Virtual Data Room is the solution for you.
VDR helps streamline the document workflow and effectively secure them, leading to an increasing number of M&A transactions being conducted using this technology. Furthermore, our system is not only useful in M&A transactions (sell-side, buy-side) but also in projects related to renewable energy, IPOs, share issuances, fundraising, and audits.
If you would like to learn more about VDR, please contact us. As an experienced provider, we will answer your questions and help you plan the implementation of VDR in your organization.
Did you like the article?
Share
page opens in new window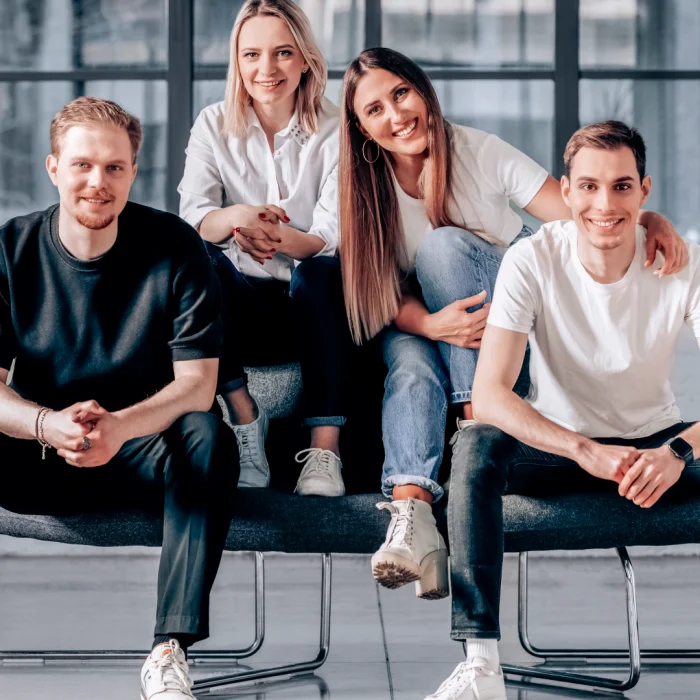 How many heads, so many ideas. That's why each of us contributes to making the content on our blog attractive and valuable for you. Discover a source of knowledge and inspiration for your business with Fordata.
Do you want to exchange knowledge or ask a question?
Write to me :
#FORDATAteam page opens in new window