20 . 05 . 2020
GOOD PRACTICE
Restructuring and the pandemic - accelerated digitalization
20 . 05 . 2020
What will you find
in this article?
Market closure due to the COVID-19 pandemic has intensified the restructuring efforts of many companies. The phenomenon is multidimensional. It concerns not only the need to maintain business continuity, but also creates new opportunities for entrepreneurs.
According to some analyzes, consumers spent even 81% less on travel services in the USA in April. Virtually all entrepreneurs were more or less affected by the effects of the pandemic. The situation improves with the gradual opening of the market, depending on the country, but the "new normality", especially in view of the next peak of the COVID-19 disease, will rearrange the strategy of companies. We will observe, among others increasing online sales, which in some industries made up even 90% of revenues last month, despite the business being based on stationary trade; concluding new cooperation agreements, including in the field of digital services, as well as remote conduct of proceedings. In this context, it is important to build companies' awareness of the possibilities of accelerating online proceedings, as well as adequate security of information flow on the internet.
As companies begin to consider a partial return to offices and regroup before the next peak, activities such as auditing, implementing a restructuring plan, investor search or crediting will take place in a hybrid way. This means both direct visits to the headquarters, law offices, banks or investor's premises – to the extent allowed by the epidemiological situation – but also greater online activity, which, incidentally, accelerates the ongoing progress in adapting digital solutions in business services worldwide.
Toward safe company digitalization
Organizational performance of companies based on the internet and cloud solutions will also increase after the pandemic ends. However, the question of the use of dedicated means ensuring online operational continuity and at the same time ensuring the confidentiality of information is important now. The postponed digital implementations allow to streamline restructuring processes of companies at this very moment, while some entrepreneurs only now are beginning to realize the scale of the restrictions imposed.
The situation in which some entrepreneurs have found themselves is similar to the transaction process on the mergers and acquisitions market. Companies or their organized parts have become targets in need of funding or go shopping themselves. However, most of them did not even expect to be in a similar situation a few months ago. It is difficult to require entrepreneurs to know how to conduct the Due Diligence process and apply good practices functioning in M&A transactions, which use dedicated digital tools, such as Virtual Data Room, as a standard.
Is the way companies communicate today as part of their ongoing restructuring safe enough? It depends. The exchange of financial, strategic and personnel information, including those protected by law, requires the use of appropriate software whose functionality differs from the tools traditionally used by offices, such as e-mail or FTP server. Although solutions exist, they are not used often enough.
The popularization of digital tools will help all companies
That is why it is so important to address this initiative to business owners, regardless of their size. In the current economic environment, digital technology is able to clearly streamline all business ventures that entrepreneurs may want to pursue, in exactly the same way that it helps close deals in mergers and acquisitions. Companies of all sizes can not only secure confidential documents using the Virtual Data Room, but also speed up decision making, conduct audits remotely, apply for legal opinions faster, while saving on operating costs and increasing asset valuation. We write more about these advantages on Due Diligence website.
So why not test a proven solution in a pandemic-affected business environment? On the other hand, some activities simply could not be carried out right now for the simple reason that business professionals also work remotely. Saving time and taking remedial action early enough not to lead to a situation where the only possible option is bankruptcy is as important as external assistance for the company.
Cyber security has become more important than ever in the economic debate today. In this unusual time, large and small enterprises are able to share confidential documents with lawyers, banks, clients, investors and auditors in a controlled and easy way. With the spread of systems such as Virtual Data Rooms, sharing documentation and making analyzes will be faster and more effective, not to mention the advantage of safe and comfortable work from the home of each participant. Auditors, lawyers, investors, business partners and debt collectors will not have to visit the company's offices to gain access to the most confidential data. Restructuring the company in this way can therefore be the key to unlocking new opportunities.
Did you like the article?
Share
page opens in new window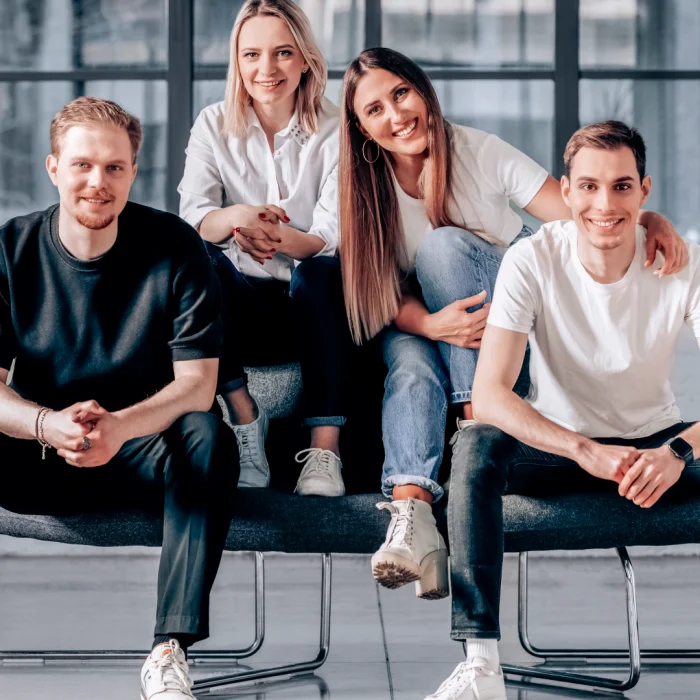 How many heads, so many ideas. That's why each of us contributes to making the content on our blog attractive and valuable for you. Discover a source of knowledge and inspiration for your business with Fordata.
Do you want to exchange knowledge or ask a question?
Write to me :
#FORDATAteam page opens in new window