What will you find
in this article?
Companies have returned to offices with new needs. Entrepreneurs are starting to look for flexible rental models thanks to which they will be able to reduce costs and facilitate the organization of their activities. And employees increasingly want to combine work in the office with remote work or work from home permanently. Not only the real estate market is changing, but also our technological environment.
With the emergence of the epidemic, many companies, including ours, started working remotely immediately. Several months of partial or complete home-office allowed each enterprise to draw its own conclusions. Is working from home as effective as working in the office? Does the company save on remote work? What are the pros and cons of home-office? What to improve or implement permanently? Not only new challenges have emerged, but also opportunities.
Today, many companies can talk about a situation that seemed completely abstract at the beginning of the year from an individual perspective. Despite justified concerns, the overall reception of the home office turned out to be positive. According to the survey on the employees' and employers' opinions on remote work carried out by SHRM, nearly half of employees declare that they would be willing to perform their duties in this manner in the future. In turn, 45% of the respondents claimed that their employers "are actively considering or are open to this strategy".
The advantages for employers of e-work include lower costs of office and equipment services, the possibility of employing specialists from other parts of the country, as well as greater efficiency of employees who prefer to work in this mode. Moreover, entrepreneurs renting offices expect a more flexible approach of property owners to space lease and settlement of fees. What is this market like today?
"There is still uncertainty in the market. It is difficult for companies to predict the further impact of the COVID-19 pandemic on their operations, therefore they are skeptical about new investments, including new space for rent. For tenants, a convenient location and good value for money per square meter are as important as ever. High-standard office spaces in key locations are certainly more popular. The COVID-19 pandemic has exacerbated the problem of owners of older buildings who now have to fight for tenants in a more competitive market. In order to find applicants or to extend existing contracts in older properties, they will have to incur financial expenses adapting the facilities to the new needs of tenants."
Jan Trybulski, Vice President Investments, Griffin Real Estate
Many employees appreciate working from home, but not only employers need to be prepared for more frequent visits to the company.
As Jan Trybulski adds: "Another current topic is the caution of companies in planning the return of employees to their offices after quarantine. Tenants certainly pay attention to whether the facilities meet high sanitary standards. The building manager should ensure the safety of both tenants and all visitors to the buildings, for example by regularly disinfecting common areas and paying attention to compliance with sanitary rules. "
Flexible office - opportunities inherent in technology
However, issues such as internal and external communication of the company, contact with business partners, clients, organization of training and business trips and, finally, safety are also being reorganized. The coronavirus has rearranged the way companies work and has increased the emphasis on the use of remote tools. This trend, according to some announcements, will not disappear with the end of the epidemic threat and will have a real impact on the way we work in the coming years.
There is a lot of Work From Home (WFH) talk today, especially about security. In addition to the obligation to provide the tools necessary to perform the work, the employer are usually also responsible for the health and safety conditions under which employees perform their duties during the home office in the context of the use of these tools. However, as the workplace and way of work become more flexible, new challenges arise, not only those directly related to the coronavirus.
The business continuity plan should also assume information security. When some of the duties are performed at the company's headquarters, other remotely, and clients or contractors also organize their work on such principles, it is much easier for human error and information security breach.
There are many online communication tools on the market. However, not all of them will be able to guarantee security on the same level. When working on confidential documents, email or Dropbox may not be enough. Fortunately, there are also dedicated tools for running processes that require tight information control in an online environment.
Company confidential documents safe and easily accessible online
One such tool is Virtual Data Room. A solution used on a daily basis in the M&A industry where confidentiality is crucial. With the VDR system, employers will be able to create a central database of files and documents shared outside the corporate network. Such a repository is perfectly protected, and only authorized persons will have access to documents.
"Virtual Data Room is cloud-based software. So there is no need to install tools on employees' computers. The license allows any authorized person to upload and read the shared files. Control over who and to what extent can use the system and the files stored in it lies entirely with the administrator and the FORDATA Customer Service Department cooperating with them"
#FORDATAteam
Thus, regardless of where the employee, client or, for example, the auditor of the company is located, each of these people will have convenient access to the information they need. If it is necessary to protect personal information resulting from the provisions of the GDPR, such a solution has additional advantages, as the data made available for inspection is still processed by one supplier, as part of a closed VDR system. Therefore, the risk of unknowingly violating the provisions on the processing of personal data is reduced.
Thus, regardless of the way the company operates, Virtual Data Room will serve perfectly as a central database of shared documents or a tool for confidential communication with contractors. The system will always be as flexible as the organization of the enterprise in remote mode requires. At a time when it is difficult to predict what needs will have to be met the next month, this is a very big advantage.
Did you like the article?
Share
page opens in new window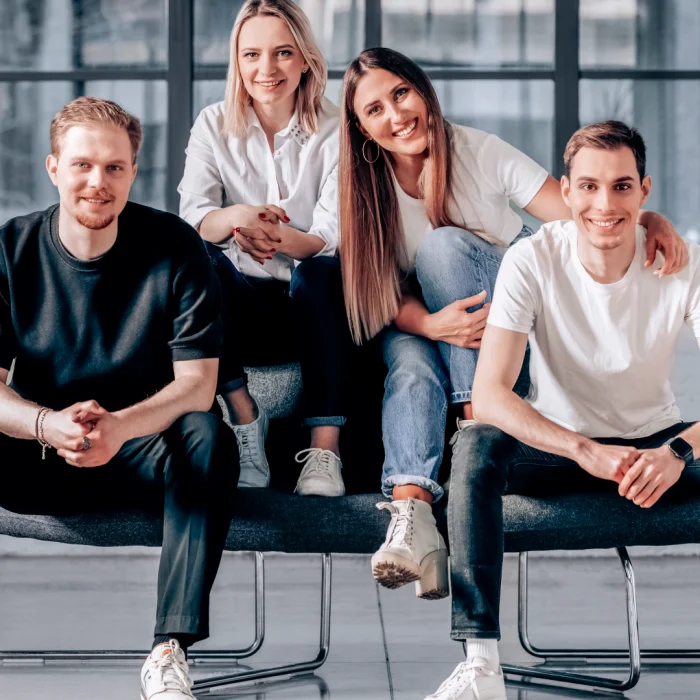 How many heads, so many ideas. That's why each of us contributes to making the content on our blog attractive and valuable for you. Discover a source of knowledge and inspiration for your business with Fordata.
Do you want to exchange knowledge or ask a question?
Write to me :
#FORDATAteam page opens in new window