03 . 07 . 2020
Outlook
The post-pandemic outlook on M&A in Czech Republic and Poland
03 . 07 . 2020
Coronavirus did stir up trouble for practically entire economies in Czech Republic and Poland. In general, companies have returned to work, but the outcomes are still to be seen for many businesses due to the initial market shrinkage, followed by broken supply chains, lack of financial liquidity of some clients and further investors' hesitation.

In Poland, branches that were affected the most are SME's retail sector, beauty & fashion services, tourism and furniture industry. On the other hand, industries such as gaming, e-commerce and medicine have been growing steadily and a consolidation in the post-pandemic economy of 2020-21 might be seen here. The overall number of M&A deals should remain similar in 2020 as compared to 2019 with distressed M&A and consolidations of strategic assets filling the gap of general market insecurity, as market experts point out. Read more about Polish M&A in our quarterly report, 2Q 2020.
Public help still uncertain, banks less eager to grant loans
The role of banks in the long-term financing is expected to temporarily decrease in Poland, which are now less ready to provide crediting. This will decrease the valuation of enterprises and projects and, in consequence, cause further activation of entities specialized in distressed assets. Foreign funds that specialize in buying out companies going through hardships are expected to activate in Poland where they might invest up to several hundred millions of Euros in distressed companies, yet the governamental act on granting public aid to rescue entrepreneurs under restructuring is still unfinished, which puts decision making at a halt.
From our perspective as a Virtual Data Room provider, we are still observing a large number of transactions being postponed or stopped to make new financial valuations, validation of market conditions and current investors' interest. The situation is very complex – and it is still not certain for business what the final range of public help will be, how bigger consolidations will influence the industry, whether a new wave of pandemic will happen in autumn, forcing another lockdown, among other issues. Tools such as VDR are currently being implemented to a larger extent in audits and remote process organization to prepare companies in case Due Diligence is about to take place
On the other hand the future seems bright for green energy investments. Companies that are currently realising the investments in on- and offshore wind farms in Poland confirm there is little to none obstruction of each of these projects due to coronavirus. Moreover, green investments are expected to help out Polish post-pandemic economy and the general recession with up to EUR 140 bln from private and public funds by 2030, according to some estimates.
Commentary by Jan Krizansky, Partner at Cabernet Finance:
The number of M&A deals in Czech Republic will drop
COVID-19 developments took many surprising turns, as well as related implications on Czech M&A business over the last couple of weeks. Still, they are overly positive compared to the doomed perspective (such us closing borders for 1-2 years, etc.) just a few weeks back.
We are noticing that the current shape of the local M&A market is showing tendencies toward distressed M&A. At Cabernet Finance, we have estimated that the overall number of M&A transactions will drop by 50% in the next 12-18 months, compared with the 'usual' levels in the Czech Republic. Valuations are estimated to drop down by up to 30% compared with pre-corona times. As a result, owners of the companies who did not sell prior to the pandemic, and will not be under pressure to sell, will wait out up to 3-4 years for the valuation multiples to pick up.
The instability of smaller companies and the stagnation of the entire Czech and Slovak economy, including logistics or the manufacturing sector, is expected to bring in more oligarchic companies to take advantage of the situation through their relationship with the government and various possibilities to influence state interventions, with the SME sector to suffer more as a result – the elements so far known to occur in Chinese/Russian types of economies. The proposals of the Minister of Health to limit cross-border movement for people for a year or two have fortunately been dropped completely by now.
A sharp increase in distressed M&A opportunities to show up in the autumn of 2020 is expected, when the government assistance and protection against bankruptcy will have eased-out and the companies will be fully hit by the lower consumption and a drop of their respective order books.
Investors will look closer at transaction documents
The remote models of working, co-operating and sharing information proved to be highly viable during restrictions and will get a further boost in the future. From his perspective, investors will be more prudent and detail-oriented in the Due Diligence processes (terms and conditions of commercial contracts, i.e. cancellation, insurance, logistics contracts), while many of these aspects may be efficiently covered by VDR tools.
Moreover, we expect acquisition contracts/transactions documents to be more complex and structured, i.e. distribution of the agreed price over time and documentation related to achieving some thresholds as opposing the cash-at-closing type of transactions. The role of lawyers / legal advisors in M&A (and financing) transactions will further increase. One can see prospects of VDR not only for M&A transactions, but also in commercial reviews by business partners, procurement tenders, etc.
The co-author of this articlce wants to thank Jan Krizansky for his insightful input.
Did you like the article?
Share
page opens in new window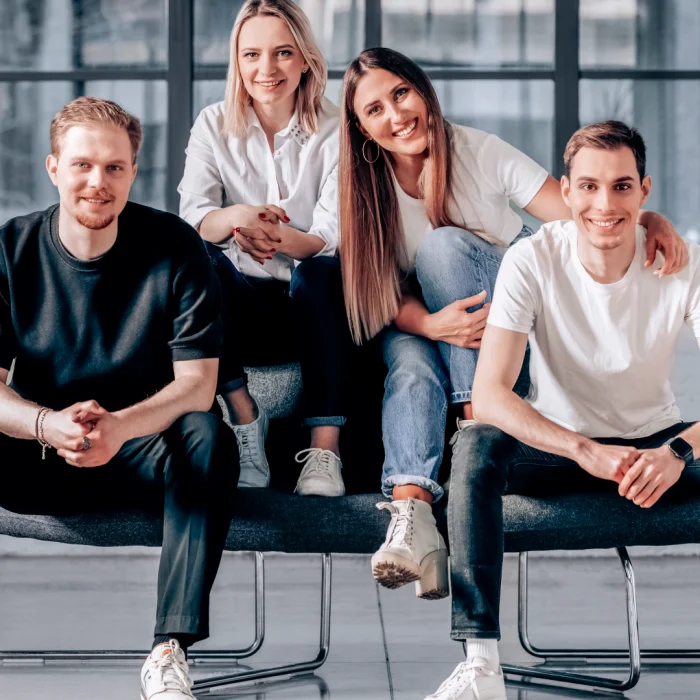 How many heads, so many ideas. That's why each of us contributes to making the content on our blog attractive and valuable for you. Discover a source of knowledge and inspiration for your business with Fordata.
Do you want to exchange knowledge or ask a question?
Write to me :
#FORDATAteam page opens in new window