16 . 12 . 2019
Reports
CEE countries stay firm as global economy bears down
16 . 12 . 2019
In the face of economic downturn all around, also in Europe, countries in the CEE region are expected to keep growing, especially big cities, but at a pace slower than in recent years. Windows of investment opportunities are still open to capital.
Since their EU accession period 2004-2007, the CEE countries that joined have transformed quite remarkably from mainly being Western economies' source of physical workforce into technologically advanced and urbanized hubs of global trade, and they are still growing.
According to Knight Frank,
"In Q3 [2019] Poland noted the strongest q-o-q GDP growth among EU countries, with 1.3%. Data from Eurostat shows that Hungary was the only other EU country to post growth over 1 percent, reaching 1.1% growth between Q2 and Q3. Poland's economic growth is expected to remain above the eurozone average in 2019, with a 4.3% y- o-y GDP growth. Nonetheless, first signs of economy slowdown can be seen."
As CEE Investment Report 2019 by Skanska points out, local metropolitan growth is strong, with cities inhabited by more than 250,000 citizens being among the fastest growing in Europe. Out of 20 metropolitan areas in the European Union with the greatest rate of growth, 16 are located in CEE, Poland and Romania covering more than a half of that chunk.
Foreign investors are – unsurprisingly – the biggest players on these local markets. Almost half of investments has long been constituted by German, Austrian and British capital but in the recent years we have observed a growing percentage of investors from RSA and Asia, South Korea being the most active in real estate market in 2019. Asian capital spent abroad amounted to around 3% in 2013 in CEE, while in 2019 it will be around 9,5%. The sharp increase is fueled, among other factors, by USA-China trade war, lower activity of domestic competition and higher yields, as Skanska reports.
As says the report, big cities are now responsible for 65% of GDP of the European Union. CEE are all the more beneficial considering geographical proximity to Asia, highly-skilled employee base and relatively low wages. Once catching-up, they are now harvesting, also profiting from the global IT services revolution that has made big cities thrive worldwide. It seems that no matter the perspective, CEE region is at an advantage, despite the looming economic recession.
Polish market overview (guest analysis by Knight Frank)
"Poland is affected by the EU weakening growth and increasingly suffers from labour shortfall. However, the household consumption, which is one of the major GDP drivers in Poland, is expected to remain strong mid-term, underpinned by the anticipated increase in wages, budgetary expenditures and low unemployment.
Polish real estate market remains buoyant, fuelled by high investors' interest and significant inflow of foreign capital. Aggressive investment policy of the cross-border players triggers further capital rates compression, especially in the office and industrial sector. Tenants' activity is strong, yet with some deceleration in net absorption volumes in the office sector visible. Along with the record-high new supply to be delivered in 2020 this may contribute to temporary increase in the vacancy rates over the office markets both central and regional.
Industrial and warehouse market keeps on performing extremely well, with solid take-up and encouragingly low vacancy rate fluctuating around 5-6%, which propels developers to maintain high level of development activity. Economic slowdown will most likely affect the real estate market, notably in terms of demand, however the market is far from standstill. Poland is perceived as a stable and mature real estate market which ensures attractive returns on investment."
CEE cities and specialists bring investors in
In relation to the growing market of knowledge-based services, regional providers of office space continue their dynamic development. High demand for office space, especially in big cities, has resulted in doubling of the market in the last decade in CEE region, as reported by Skanska, and it is bound to grow noticeably in the nearest future. According to Cushman&Wakefield, in Poland alone office market growth is record-breaking in 2019 in Warsaw, Poznan or Three-City and the real estate market is seeing green in general. Factors that contribute to that trend are similar across the entire CEE region – growth based on the vastly developing new technology services, record-low unemployment and broad access to specialists in many fields of modern economy. Human capital draws the interest of the investors to a great extent, which is followed by the high demand for office space.
Mutually beneficial investments are all across CEE
Romania, for example, was the fastest growing EU country in 2017 (7% growth). Of the whole CEE, capitalization rate of real estate assets is currently the highest in Bucharest, also at 7%, according to outsourcingportal.eu. In recent years, London Stock Exchange and GCI, among others, have opened their branches in the city, adding to the list of big international companies located there. As Skanska points out, the capital of Romania is turning from being an IT outsourcing center into innovation center and the inhabitants can boast the most dynamic growth of income rates in the entire CEE region.
The future of the CEE region looks promising
The economic consensus is that in 2020 the CEE countries will remain stable despite factors such as consumer spending growth slowing down or a saturating employment market, which might prevent some investment from happening due to shortages in HR. Still, low corporate taxes and dynamically growing GDP in the region continue to attract new investments. Much remains to be seen. As the leading provider of virtual data room services in the CEE region, we observe a dynamic level of international transactions closing, while the room for more foreign investments is definitely still there.
The author thanks Knight Frank for the contribution to the article.
Sources:
Did you like the article?
Share
page opens in new window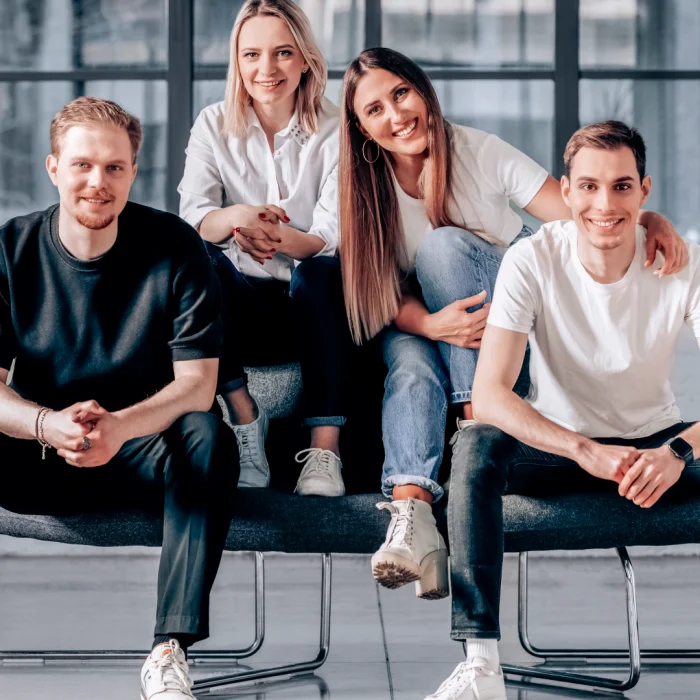 How many heads, so many ideas. That's why each of us contributes to making the content on our blog attractive and valuable for you. Discover a source of knowledge and inspiration for your business with Fordata.
Do you want to exchange knowledge or ask a question?
Write to me :
#FORDATAteam page opens in new window