26 . 10 . 2021
CASE STUDY
How do we provide bespoke VDR services to Czech companies?
26 . 10 . 2021
What will you find
in this article?
Czech Republic is one of our biggest markets. FORDATA VDR allows companies and advisors there to speed up, secure, and take control over M&A deals and other processes, and – in result – close them faster. How have the recent system updates helped achieve this goal?
The innovations we made in 2021 were ground breaking product updates. This is how the VDR industry – now a worldwide standard – evolves: by implementing functionalities that reflect the current market needs.
Our recent updates include:
SPA standard (single page application) of the platform*
Enhanced security of viewing of 30+ non-PDF file formats in the Secure Viewer module (the most in the industry**)
Widening the offer for Czech companies, which can now order VDR for shorter flexible periods with training included to better suit their needs for quick realization of deals.
How did these solutions come to being and in what way have they helped the companies in Czech Republic?Fast pace and security are of key importance in the realization of M&A deals. These are the needs often addressed by our clients from this industry – even more so today. As one of the biggest markets in the CEE region, Czech Republic's M&A sector needed a VDR tool that will be secure, fast, and flexible – a proper response for the "new normal".
We provided for these needs mainly through the said technological developments. Our new implementations now allow our clients to work even faster, more conveniently and securely, which translates to their better M&A deal success.But they also open up possibilities for other industries. As now over 30 file formats are protected with the FORDATA Secure Viewer, sectors such as auditing, life science, energy, real estate and more, who share specialized documentation that need superb protection, are able to better cope with the digitization process sped-up by the pandemic and – thanks to VDR – better optimize their operations.
All our Czech customers can benefit from the developments we have made throughout the year, which is a great satisfaction for us.
*The SPA operability of FORDATA system ensures that conducting the deal with the platform (e.g. preparing and working on documentation, organization of teams, granting access rights, communication) is as smooth and hassle-free as possible, especially in comparison to traditional/physical & non-dedicated tools, such as email or Dropbox, which are the tools still often used in Czech M&A.
**The ability to view practically all the file formats shared during M&A deals and other processes in a Secure Viewer module just like PDFs (a standard and best-supported format used in VDR) which allows i.e. blocking of saving and printing files, print-screen lock, watermarking and other functions that prevent unauthorized distribution of confidential documentation and allow superb control over information, is a leverage for data security of the entire industries threatened by cyberattacks and human error.
Why these changes were made and what our Czech clients say about them?
COVID-19 has demanded an increase of pace at which our clients conduct their processes: M&A deals, audits, restructuring, IPOs etc. The pandemic also brought about new waves of cyberattacks and security concerns which arose from the remote mode of working. We wanted to ensure that the Czech M&A industry, which is one of our main foreign market, will be provided with a competitive tool that will prove beneficial in both the above terms to companies and the whole economy in this difficult time.
The SPA and nonPDF implementations are milestones in the FORDATA VDR system development. They have impacted both the FORDATA team in our efforts to become a solution of choice among the M&A market professionals by giving us an important competitive advantage, and to the Czech customers, who can speed-up and safely complete transactions and other projects thanks to them. Technological advancements and new functionalities are on a par with the newest trends of business optimization. In our opinion, our current offer, especially its flexibility, and the proximity to the Czech market position FORDATA as the top VDR solution. There are several observable effects of these implementations:
A real influence on cost- and time-efficiency of our clients' projects
Signing up new contracts with clients who were awaiting these developments
Image improvement as clients' business needs were taken into account and provided for
As far as the M&A sector is concerned, the new functionalities have made companies notice the advantages of the VDR system over alternatives such as Dropbox, Box and email. As M&A transactions in Czech Republic are usually small, short-projects, these companies now gained access to an attractive short-term offer, which still has the highest security standards
"We have used many VDR systems in the past but FORDATA truly exceeded our expectations. Customer service was great and always available when needed. The system itself incorporates all the crucial tools while being intuitive and user friendly, which made our lives so much easier."
Tomáš Szilagyi, Colliers International
As far as the M&A sector is concerned, the new functionalities have made companies notice the advantages of the VDR system over alternatives such as Dropbox, Box and email. As M&A transactions in Czech Republic are usually small, short-projects, these companies now gained access to an attractive short-term offer, which still has the highest security standards
VDR beyond mergers & acquisitions
On the other hand, we have gained more attention also from companies beyond M&A. The change in the offer opened new perspectives to the audit, real estate, energy and other sectors, which have began to implement VDR on a bigger scale. We believe that 2021 will set another landmark in sales in Czech Republic.
The improvements, especially the large number of file formats now protected with the Secure Viewer, allow companies from different sectors who use various types of documentation – not only text, but also graphics, presentations, AutoCAD models and more – to reorganize their way of data storing and sharing. Especially where there are concerns of confidentiality, their data can become better structured, controlled and safe to a degree previously difficult to obtain. Companies from sectors such as Life Science or Real Estate, which produce and share different types of specialized documentation, can greatly benefit from the versatility of the Secure Viewer tool. Thanks to VDR, they can centralize their databases and communication internally and with their clients or supervisory institutions, which translates to less costs, minimalization of human error, less resources used, and by using Secure Viewer, they can share all these files just as easily and securely as PDFs. This means greater control of what is being shared and to whom at all times for these companies. Knowing that numerous file types are now fully supported by the VDR, companies that produce non-standard documentation will more willingly use the FORDATA tool. Many of our clients appreciate the openness of FORDATA to feedback and introducing implementations into the system.
Another such development was related to the challenge of not knowing the language by some users on the part of companies in the SME sector.The introduction of the Czech language version in the VDR system significantly facilitated the work in the native language of professionals in the Czech Republic, well enough for one of our clients to say that we have become a specialist in the local SME transactions.
Czech customer service is also possible thanks to the knowledge of the Czech language of the Sales Department.
Did you like the article?
Share
page opens in new window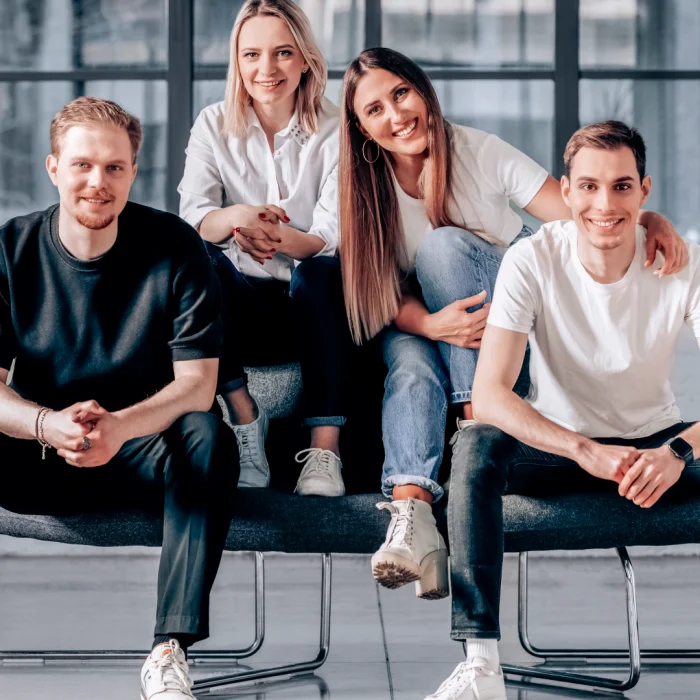 How many heads, so many ideas. That's why each of us contributes to making the content on our blog attractive and valuable for you. Discover a source of knowledge and inspiration for your business with Fordata.
Do you want to exchange knowledge or ask a question?
Write to me :
#FORDATAteam page opens in new window