25 . 05 . 2023
Expert's view
Expert Comment from Fordata on the Real Estate Index Poland, 4Q 2022 report
25 . 05 . 2023
Comment by Magda Zdunek on the Real Estate Index Poland, 4Q 2022 report
In the last quarter of 2022 and the first months of 2023, we finally saw a revival in the real estate market. This applies not only to the residential market but also to the industrial facilities and shopping centers sector. Last year, investment transactions worth over 5.7 billion euros were recorded in the Polish real estate market. However, there was a decline in transactions involving already constructed warehouse properties. Nevertheless, it is expected that the interest of buyers in this investment product will return in the near future, due to limited new supply and pressure for rent growth. Just look at the activity of developers: in Q1 2023, the highest amount of modern retail space in the past eight years was delivered. Meanwhile, Panattoni, the leader in the European industrial space market, started new investments at the end of 2022, including in Pomerania and Silesia. One of the most important projects is Panattoni Park Katowice Airport, with an area of 215,000 square meters and a value of 161 million euros, which will be another record investment by this developer.
After a difficult year in 2022, during which high interest rates and inflation significantly reduced demand for property purchases, the revival is also visible in the residential sector. According to PKO BP data, in Q1 2023, the average price per square meter of an apartment in the six largest Polish cities (Warsaw, Krakow, Wroclaw, Lodz, Poznan, and Gdansk) increased by 3.9 percent on a quarterly basis and by 4.7 percent compared to Q1 2022. However, in real terms, i.e., taking inflation into account, prices are still declining. Nevertheless, analysts expect further gradual growth in sales and a return to an upward trend in housing prices in the near future. There are several reasons contributing to this situation. Firstly, the reduction of the Financial Supervision Authority (KNF) buffer has improved the creditworthiness of potential buyers, thereby increasing demand in the real estate market. Secondly, the announcement of the "Secure Loan 2%" program for first-time homebuyers has sparked the interest of many Poles who are waiting for an opportunity to take advantage of this offer. Developers are already preparing for increased demand and actively promoting their investments, which will further increase interest in the real estate market.
What else can we observe in the real estate market?
More and more companies are adopting a sustainable development strategy and increasing the importance of energy-related issues in their investment decisions. Investments in brownfield projects are gaining popularity, confirming their growing share in developers' portfolios. Such revitalization of post-industrial areas and the activation of unused resources, which have been neglected for years, contribute to environmental protection and align with the policy of sustainable development in European Union member states. The reclamation of post-industrial sites involves various actions, including soil decontamination, stabilization, and the introduction of new plant species. This process makes them safe for people, environmentally friendly, while also increasing their aesthetic and functional value. Combining this strategy with energy consumption monitoring is also becoming a priority for tenants. As a provider of Virtual Data Room solutions, we have also seen an increase in inquiries about this service from developers. Companies are selling their real estate assets, changing their structures, and engaging in acquisitions and mergers—all of which indicate that we should not expect stagnation in the real estate market in the coming months.
What role does Fordata play in this?
Fordata provides a secure and convenient Virtual Data Room tool with full support from an experienced team available 24/7. It streamlines the execution of various business processes. With the data room system, we enable real estate professionals to securely manage and share even the most confidential documents with others, including advisors, auditors, potential investors, and business partners. The VDR application secures most file formats used in the industry, such as maps, building plans, CAD files (.dwg, .dxf), and others, eliminating the need to waste time converting files to PDF for safe sharing with investors. Additionally, interested parties do not require specialized software to open graphic files—they can conveniently do so within the Virtual Data Room. All they need is a laptop, tablet, or phone and an internet connection.
We have already participated in over 500 transactions in the commercial real estate market, making us experts in the needs of companies, advisors, and industrial space developers. We are flexible and can tailor our offering to the users' needs, whether they are selling a single property or undertaking multiple investment projects over an extended period of time.
Download the report
Find out in the latest comprehensive report "REAL ESTATE INDEX POLAND Q4 2022" by Navigator Capital Group.
Download the report HERE (only polish version).
Did you like the article?
Share
page opens in new window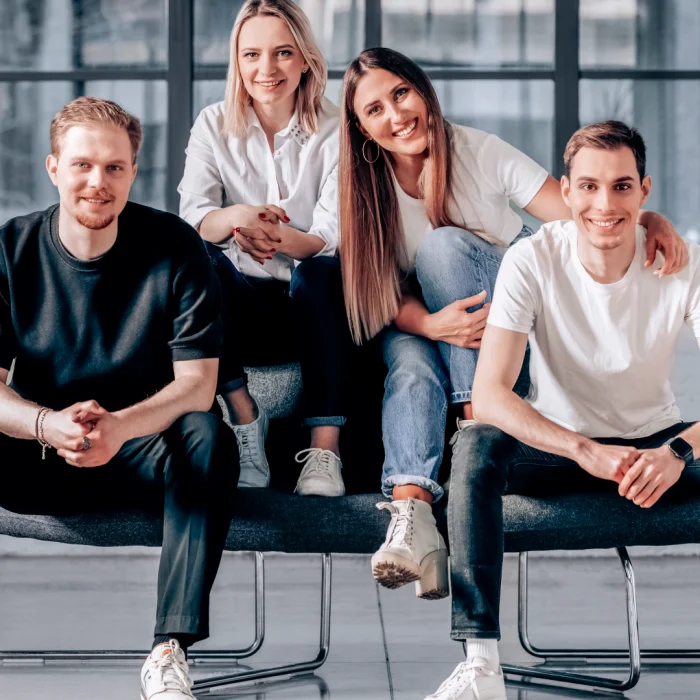 How many heads, so many ideas. That's why each of us contributes to making the content on our blog attractive and valuable for you. Discover a source of knowledge and inspiration for your business with Fordata.
Do you want to exchange knowledge or ask a question?
Write to me :
#FORDATAteam page opens in new window