27 . 05 . 2020
Energy
Coronavirus and the energy sector - green investments go on
27 . 05 . 2020
What will you find
in this article?
The pandemic has not stopped, but even increased investment plans in energy markets, especially in the renewable sector. Despite the restrictions and the still existing threat of economic crisis, the goals in the EU region are being implemented as planned. What are the forecasts for the coming years and new transaction opportunities?
Energy is an industry that is constantly subject to investment activities. Modern technology companies are becoming more and more popular, growing companies are looking for financing needed for further development, some enterprises are bought out, while giants are undergoing restructuring and are making strategic mergers. As the sector continues to modernize and plans to reach zero emissions in 2050 are realized, it can be predicted that investment processes in the energy sector will only intensify.
In the context of the coronavirus, there is a lot of talk about transactional opportunities in the renewable energy sector, while solutions it provides are not only a necessity arising from European regulations, but also economically justified. Despite currently lower funds for investments, a lower price of oil and fossil fuels and logistical difficulties, which translate into delays or suspension of some investments, RES is still gaining importance. Technology is cheaper, investors can count on additional funds for development, and in connection with the ongoing investments, new jobs are to be created, which meets the assumptions of the European Green Deal. Strengthening international cooperation opens up even greater opportunities to reach investors abroad and stimulates competitiveness. Positive market sentiment confirms this situation.
Renewable energy - investments in renewable energy are moving forward
According to the Energy Forum and Konfederacja Lewiatan, stimulating the market with the help of public and private funds in connection with the pandemic may bring as much as EUR 140 bln in investments in energy and a quarter of a million new jobs. Governments around the world believe this is a good time to modernize. New investments are already underway, also in Poland.
By implementing a long-term development strategy, PKN Orlen is implementing the Offshore Wind Energy Project. The project is at the stage of talks with contractors and despite the lockdown it is being implemented on schedule. The state license allows the company to build wind farms with a total capacity of 1,200 MWe on the Baltic Sea.
"We carefully look at trends in the global and European energy market, adapting our activities to the challenges that are associated with them. Offshore wind energy is part of the strategy of PKN Orlen, assuming the creation of a strong multi-energy group"
–  said Daniel Obajtek, President of PKN Orlen, before the outbreak of the pandemic in Poland, which did not thwart these plans.
The onshore wind farm sector is also not experiencing major delays. Areas of risk may, however, appear on the side of component suppliers and in the event of further persistence or re-increase in coronavirus-related illness. Some projects and their schedules may therefore change. Despite this, the French EDF group is also planning to finalize their next wind farms in Poland – in Ustka, Górzyca and Parnów. Construction with a total value of over EUR 15 million is to be completed this year. Energa, too, has announced a timely commissioning of the Przykona wind farm. Construction works are already completed, and tests and finishing works are underway.
In parallel, hydrogen technology is being talked about louder. Although hydrogen has not yet reached full price efficiency, this fuel has also been included in EU plans to help rebuild economic growth in the post-pandemic era. Therefore, entrepreneurs will be able to count on financial support. At this time, steps are being taken to reduce the costs of hydrogen propulsion and fuel cells. The investments assume a wider use of hydrogen in heavy transport and public transport, and their goals are close to the climate assumptions of the European Commission – to reduce emissions, further develop renewable energy sources and create new jobs. Currently, the largest amount of hydrogen in Poland – over half – is produced by Grupa Azoty. Experts postulate the introduction of a joint economic strategy for this technology, which will also be part of a broader energy plan in the country and around the world.
International energy strategy
European Union countries will not be able to efficiently implement these new energy projects without a unified strategy. However, cooperation in this field is already extensive. According to WindEurope industry association, hydrogen obtained in the electrolysis process powered 100% by wind and solar energy should become the basis for creating a zero-emission and cheap energy economy in Europe. This strategy is to operate according to the assumptions of the European Green Deal and create new jobs. You will find out more about all introduced changes on the website
As a supplier of the tool for organizing transactional and restructuring processes in the energy industry, we will try to ensure the smoothness and speed of communication between the parties in domestic and international processes, among other goals. Traveling abroad will almost certainly be more difficult in the near future due to the pandemic, which will require more efficient and secure online handling of transaction processes and energy projects. The Virtual Data Room will ensure a controlled circulation of confidential documentation in each of them. The use of the VDR system will also translate to faster mergers and acquisitions, easier debut on the stock exchange, smoother process of obtaining financing or a shorter audit. For more information, please visit our website about the energy industry.
Did you like the article?
Share
page opens in new window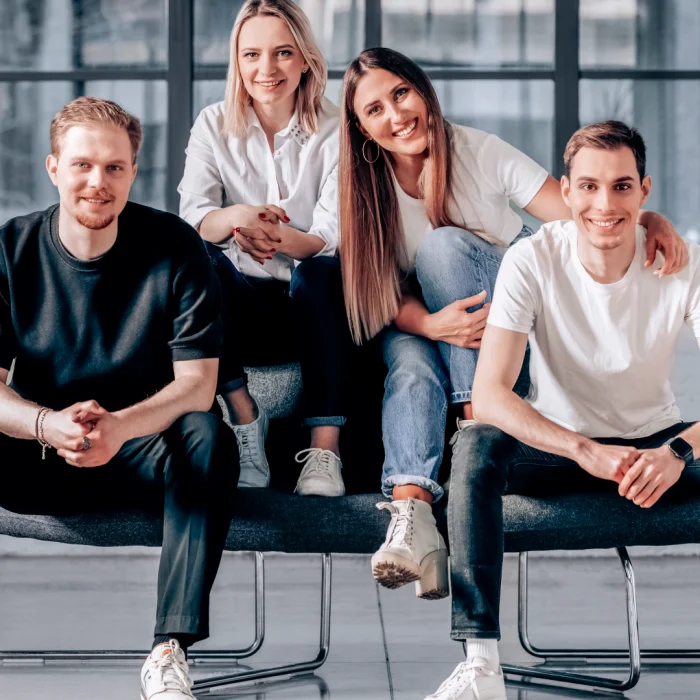 How many heads, so many ideas. That's why each of us contributes to making the content on our blog attractive and valuable for you. Discover a source of knowledge and inspiration for your business with Fordata.
Do you want to exchange knowledge or ask a question?
Write to me :
#FORDATAteam page opens in new window