10 . 06 . 2021
Real Estate
Virtual Data Room and Commercial Real Estate - the benefits
10 . 06 . 2021
The commercial real estate market, including warehouse space, is currently operating in an extensive optimization mode. The pandemic contributed to the growth of the e-commerce sector in many regions worldwide and increased demand for efficient supply chains. This is further influencing the development of infrastructure and construction projects, including BTS. On the other hand, owners of office space seek more efficient ways of managing properties.
In such a market environment, developers must be sure that their projects will be carried out quickly and optimally in terms of costs and logistics. Each delay is a loss for the investor. More projects that are often run at the same time means that there is an increasing need to control each task at every stage of the project realization. Therefore, the circulation of project documentation between all involved parties, as well as its management, must be as efficient as possible to avoid information chaos.How does Virtual Data Room help meet the needs of such projects, while accelerating them at the same time?
Mission: optimization of real estate industry projects
CRE developers can use FORDATA system to manage documents in numerous projects at the same time. In a situation where some of the parties work remotely, the general contractor must ensure that the required documents and information quickly reach individual teams: investors, banks, auditors, and subcontractors. To minimize the risk of downtime related to the lack of availability of documentation, it should be cataloged before the team starts work. VDR provides for all these needs. But what about email's or the company server's role in this job? Well, we know from experience that e-mail is just not able to provide full control over the flow of documentation. In a situation where many parties require access to the same sets of documents at different stages of the project, sending files to the right people each time would be an ineffective, time-consuming task. It is also prone to human error, which could result in breach of confidentiality or sending incorrect documents. Importantly, once a document has been sent, it is usually impossible to reverse it using email. On the other hand, a repository created on a company's own server usually requires constant supervision of IT specialists, updates and maintenance. In the event that the implementation of the project lasts around the clock over several quarters or even years, a server failure may cause significant downtime, rendering chunks of information unavailable until an IT specialist intervenes. Above all, however, the server does not provide a convenient and secure user interface that the VDR is equipped with. For this reason, a tool that can be implemented on the spot, easy to scale and allows not to worry about the IT sphere and the risk of data breach will be a better choice.
Ongoing work without downtime thanks to VDR
Fast and controlled information flow is crucial in construction projects. These factors translate into the timeliness expected by investors – delays mean income loss for them – as well as development companies themselves, which must take care of their image. VDR addresses these aspects of commercial real estate projects and provides the administrator with a whole range of functions. For example, when necessary, documents in a VDR system can be cataloged long before access to them is granted to appropriate user groups: subcontractors, investors, financing banks or auditors. This means that the administrator does not need to send the same documents to new people, but only easily manage permissions for new users or groups. This significantly speeds up the process of document management and order execution. Permissions to view, save and print documents can be assigned and withdrawn with one click within the platform in a strictly controlled manner.
As a SaaS (software as a service) cloud-based solution, VDR is always active, regardless of the time zone and location of the user. The system is subject to strict security, backup and software update regulations. Above all, VDR does not require implementation or installation on the client's IT infrastructure. Documents are accessible inside and outside of the organization, and are as secure as possible.
The most frequently used VDR functions in real estate projects
With VDR, the entire project plan is cataloged in one place. Contractors joining the implementation at individual stages – from construction companies and electrical technicians to ISO auditors – have immediate access to documents.Documents are uploaded to the system once and added-on when necessary, so they are available long-term. This also influences the smooth takeover of projects by new managers – handing over responsibility is much easier in VDR. It is enough to just authorize the new person and work without downtime.
What is also noteworthy is the multi-level document authorization system, which provides convenient insight into the structure of documentation and users, as well as viewing reports on their activity (e.g. the ability to check which user has opened a given document and for how long) for the Management Board, individual groups of project management and persons managing subsidiary companies. These features ensure high transparency of the entire process.
Which VDR features should a CRE developer pay attention to?
:Uploading documents:
Possibility of uploading documents by many people at the same time, to many independent Data Rooms
Reports (who uploaded or deleted what, and when) which allow to control the work of the team
Option to grant the user the right to upload files only to the indicated folder
Notifications about new files, which are sent to Data Room users
Authorization management:
Flexible differentiation of user access (to one or many Data Rooms)
A multi-level model of file permissions (read-only, read + save, read + save + print)
Multilevel model of management functions authorizations in VDR (e.g. only uploading files, only user management, access to reports, etc.)
Advanced reports:
Individual reports for each project in Data Room
Administrative reports facilitating teamwork management (e.g. loading and deleting files, changing permissions, file or folder history, deleted users)
Activity reports informing about single user actions or grouping the activity of individual partners.
Mass operations:
Loading entire folders with content (so-called Bulk Upload)
Uploading multiple packages of files at the same time and queuing
Creating multiple users with one click (also via Excel export)
Downloading files in whole packages (so-called Bulk Save)
Commercial real estate project with VDR - faster and with full access to documentation workflow
FORDATA has cooperated with many clients from the real estate industry and the construction industry. We know well the benefits that VDR brings to their projects. So what did the FORDATA system provide them? We write more about this topic in the special section on commercial real estate. First of all, it's the control of many construction-related projects in one place and under one link. Developers can rest assured that documentation is managed efficiently. At the same time, it is made available in a system that can be personalized to resemble the company's internal system, which contributes to its good image. This allows for the development of an effective and transparent style of cooperation with investors and specialists.What is undoubtedly very important, thanks to good management, the overall cost of the operation is reduced. They can also better assess the progress of work using a long-term contract: all reports of user activity or loading documents to the system will remain easily available on an archival medium.
Did you like the article?
Share
page opens in new window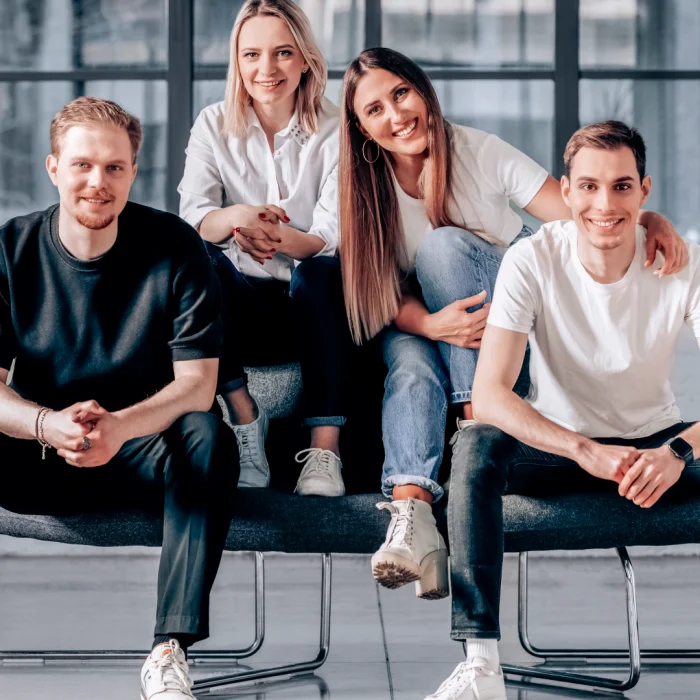 How many heads, so many ideas. That's why each of us contributes to making the content on our blog attractive and valuable for you. Discover a source of knowledge and inspiration for your business with Fordata.
Do you want to exchange knowledge or ask a question?
Write to me :
#FORDATAteam page opens in new window